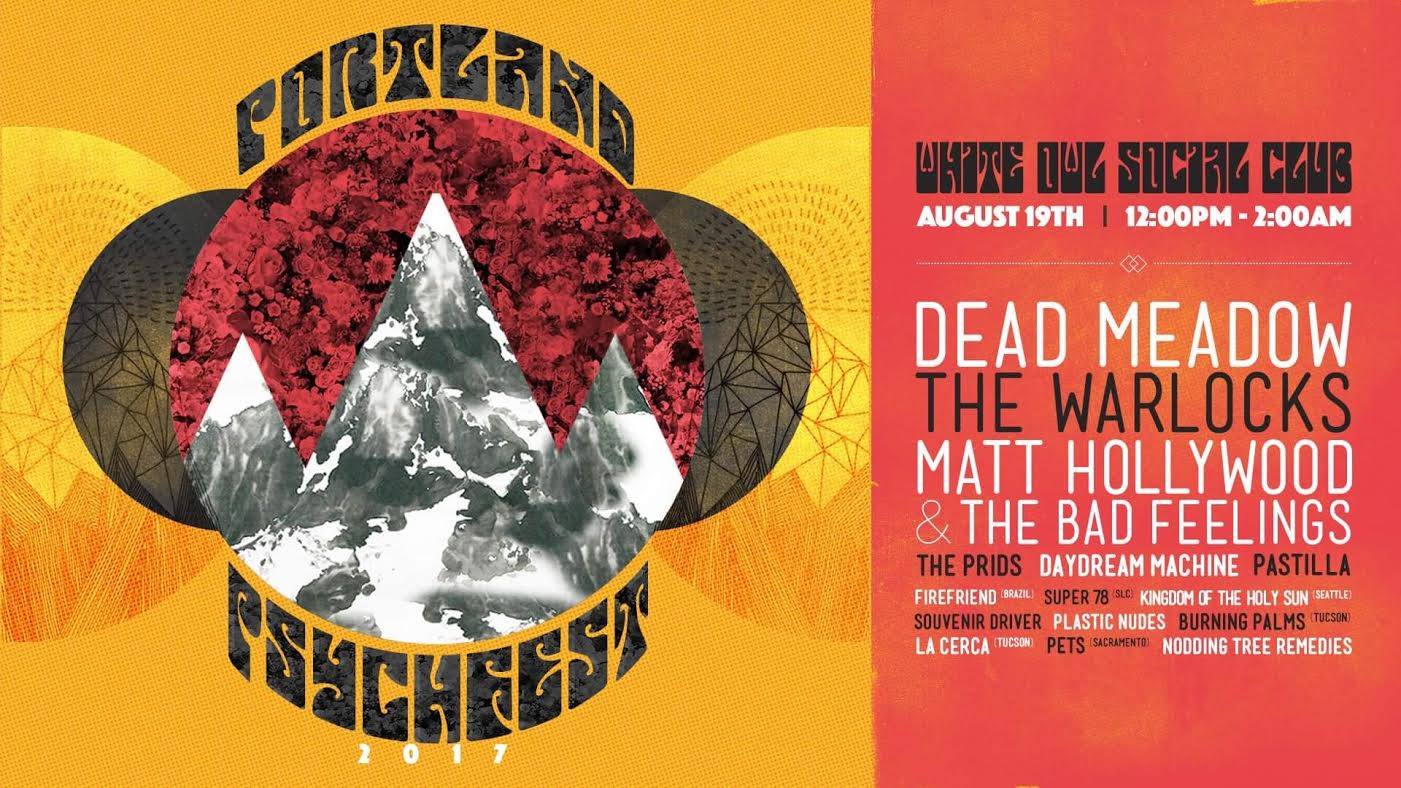 3rd Annual Portland PsychFest
Sat, Aug 19, 2017 at 12pm
We are super excited to bring you The 3rd annual Portland PsychFest!!!!

This year's lineup will include:

Dead Meadow
The Warlocks
Matt Hollywood and the Bad Feelings
Pastilla
Souvenir Driver
Daydream Machine
The Prids
Kingdom of the Holy Sun
Super 78
La Cerca
Firefriend
Burning Palms
Plastic Nudes
Pets (the band)
Nodding Tree Remedies
W/ DJ Major Sean

Multiple Vendors!!
* FIRST 100 PRE-SALE TICKETS WILL BE OFFERED AT JUST $20 EACH!! *