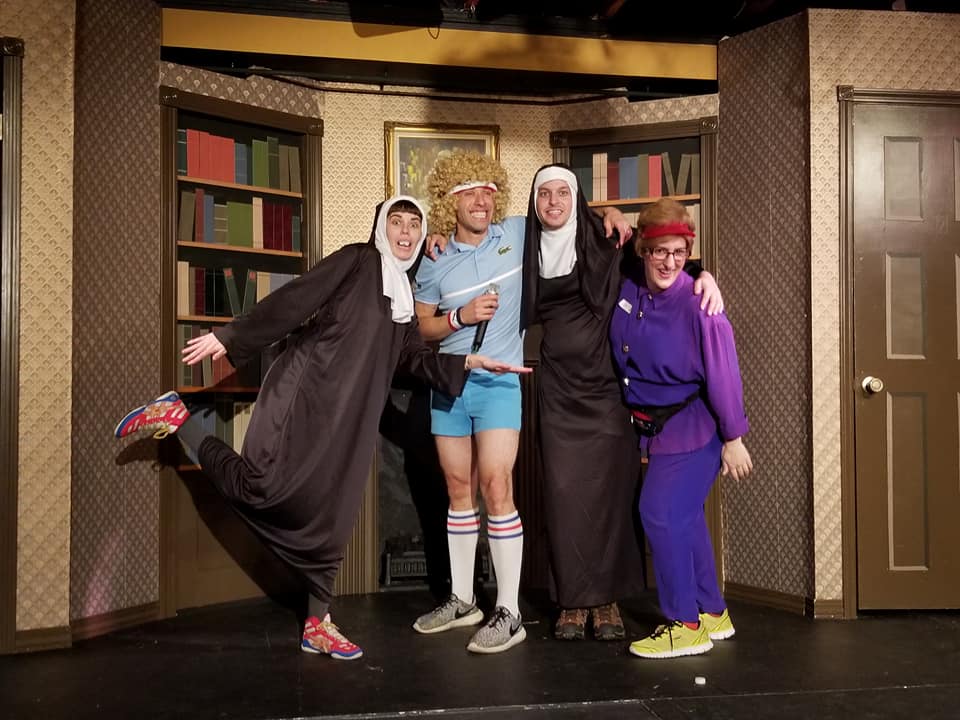 Follies-The Unofficially best ever variety show
"Follies" is Portland's new physical comedy showcase, currently running SEASON 2 at the Funhouse Lounge. Created and hosted by International Italian performer Stefano Iaboni, whose influences include Andy Kaufman and Monty Python. "Follies" says "ciao" to traditional stand-up and improv and instead highlights the richly diverse, artistic and hilarious world of physical comedy, variety and sketch comedy.
Expect to see Stefano performing alongside a fresh line-up of talent each month as "Follies" brings together a wide range of local and imported artistic talent every first Sunday of the month.
"If you get a chance to see Stefano Iaboni's monthly "Follies" at Funhouse Lounge, you should definitely go. It's the perfect mix of sketch, Commedia, Yé-yé, Lounge, Street Performance, Standup, and silliness; it's perfect. He's the Vittorio De Sica of Portland comedy, and I will fight anyone that says otherwise. If you don't get a chance to go, you should seize your destiny and make the chance to go." — Scott Rogers, Producer of Big Ed Barnham's web series