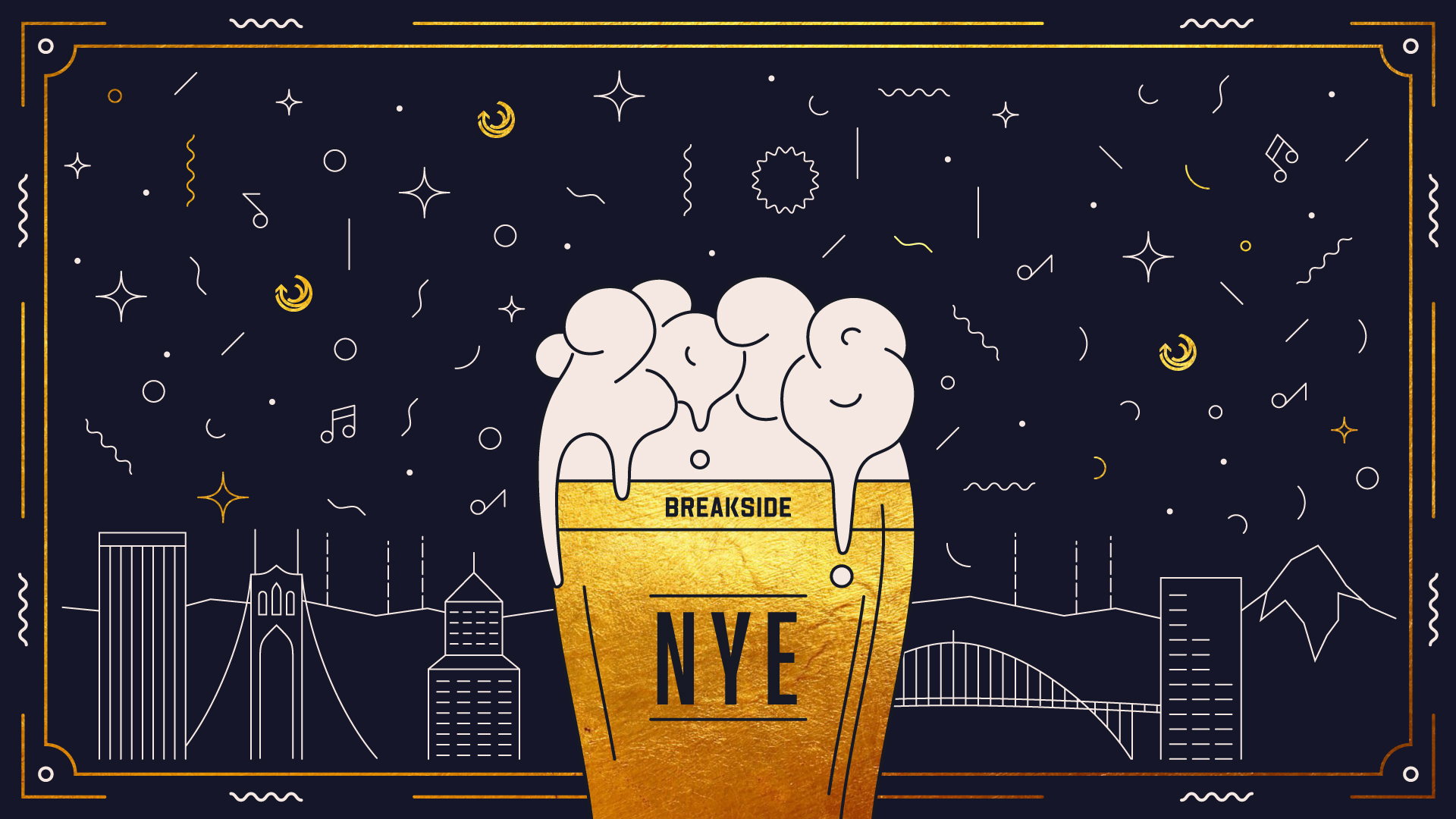 Breakside Ball
Come celebrate NYE at Breakside!
We've always wanted to throw a true New Year's Eve party and now we have the perfect venue for it. It is with excitment we present to you the first annual BREAKSIDE BALL at NW SLABTOWN!
Expect a complete transformation of the space. We're clearing out tables, shutting down the street and turning the whole block around our shiny new pub into an unprecedented dance party.
Between the live jams from the Kinky Brothers, a Pendleton Room Karaoke Lounge and silent disco, there will be more than enough fun to meet the needs of all the partygoers in your group.
Come down to our Slabtown pub for good tunes and help us raise funds for New Avenues for Youth, over delicious brews this New Year's Eve.
Note: The public street portion of the block party is open to the public free of charge. Wristbands are required to obtain silent disco headphones or purchase drinks.
Be safe and take a Lyft. Use promo code: BREAKSIDE17 for $5 off 3 rides.
Let's cheers to beers and 2018!
Seek & Enjoy