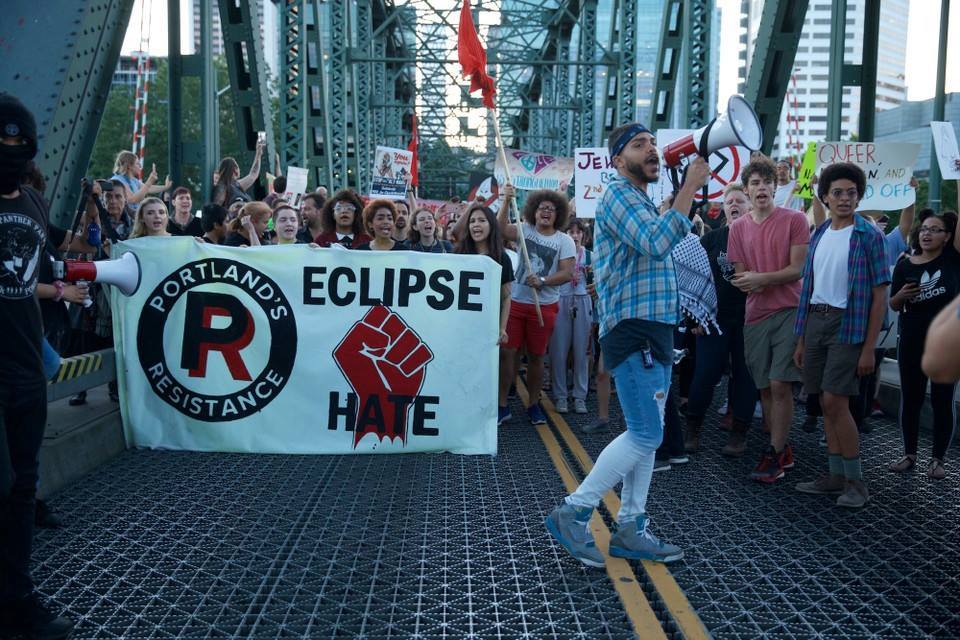 Revolution Comedy Presents: Stand Up for Portland's Resistance
Wed, Dec 27, 2017 at 6:30pm
all ages
wheelchair accessible
gender neutral accomodations
Revolution Comedy is a monthly fundraiser series fueled by the power of stand up comedy and music, hosted by Portland's funniest rabble rouser, Andie Main!
On December 27th we're throwing a benefit for the people of Portland's Resistance, with support from the very best of the Portland comedy and music scene, including Scott Losse and Aaron Fishbein of Seattle, sketches by Phil Schalberger, Barbara Holm, Caitlin Weierhauser and Mohanad Elsheiky!
Tickets are $5 which helps fund the operating costs of the theater. We also suggest a $10 donation which we can take at donation stations set up at the show.
Portland's Resistance statement is this:
In order to survive a Trump Presidency, the rise of white nationalism, and widening income inequality, there needs to be a strong resistance.

Our resistance envisions a future where communities are empowered to create new solutions to present day problems, using direct action, political advocacy, and community development to inspire new people to get involved in politics and to create a united platform for progressive causes. Portland has an opportunity to become a beacon of light, modeling to the world what a nonviolent resistance movement can truly look like.
Our movement will endure, gather, and thrive. Each act of oppression spurs us to recommit our hands and our hearts. We work, we grow, we change — we resist!
Curious Comedy Theater is located at 5225 NE MLK
Doors at 6:30, show starts at 7:00, and ends by 8:30pm
Tickets $12 in advance $15 at the door, watch this space for when they go live!
All ages! Wheelchair accessible! Gender neutral bathrooms!
Subject matter may be offensive to certain people, but we never tolerate hate speech.
Sponsored by Lagunitas Brewery!
www.andiemaincomedy.com
www.facebook.com/revolutioncomedyPDX