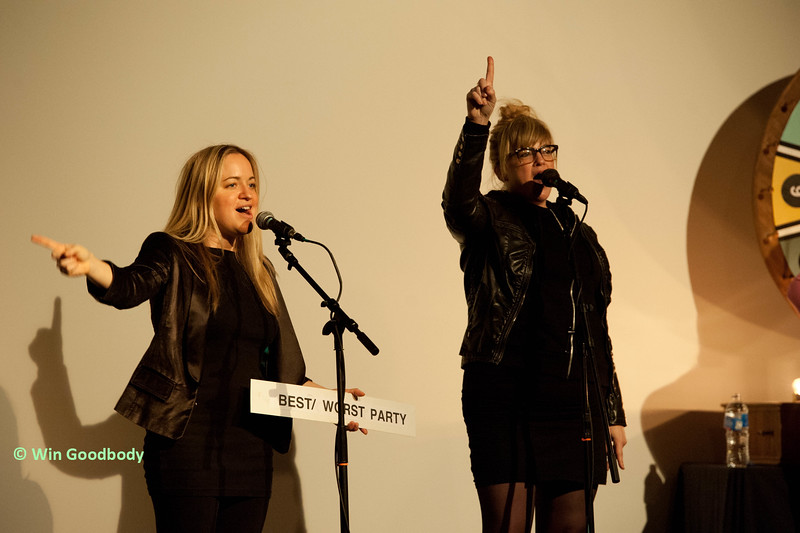 Back Fence PDX: RUSSIAN ROULETTE
Wed, Sep 26, 2018 at 7:30pm
We have set aside tickets to sell at the door! They will be available for sale as soon as doors open at 6:30. Thank you!!! xxooo
FEATURING: CAITLIN WEIERHAUSER Returning Two-Time Russian Roulette Winner, Portland's Funniest Person 2017, Member of Lez Stand Up, EDEN DAWN Style Editor at Portland Monthly, Stylist, Wardrobe Stylist, Creator of Claws Out Nail Polish, KATIE NGUYEN Named one of the Portland Mercury's Geniuses of Comedy, Host of Earthquake Hurricane, Addicted to Using Q-tips in Ears, DAYVID FIGLER Capital Defense Attorney, Former Municipal Court Judge, Represents Flavor Flav, KISHA JARRETT Marketing Director at Artists Repertory Theatre, Wrote/Directed a Short Film that Debuted at Sundance, Terrible Photographer, Owned a Brooklyn Bakery Called Painted Lady Cakes, and NICK CONDON Teacher, Creative Director of Conscious Comedy, Vegan Cheese Lover.
Hosted by B. FRAYN MASTERS & MINDY NETTIFEE
Music by DJ Bobby D from XRAY
$16-22 ADVANCE ⎮ $20 DOOR — Note: We will have walk-up tickets set aside for sale at the door. VIP ticket holders will have seats reserved on the main floor in the front rows until 5 mins before showtime and a sweet treat from New Seasons Market!
Doors open at 6:30pm, show is at 7:30pm.
More about RUSSIAN ROULETTE…
How it works: each show begins with a full wheel of juicy story prompts. One of the 6 storytellers will be randomly drawn. They spin the wheel to decide the prompt for their story. They can play or pass. If they pass another teller can steal their prompt. Then the risky part…each storyteller has only 5 minutes to come up with a true 5-minute story based on that prompt! It's like we invented a new game called truth AND dare.
At the end of the night, the audience will select a winner who will receive 50 bucks and other cool prizes like $50 to Popina Swimwear, jewelry and a gift certificate to Betsy & Iya, a tasting certificate to New Deal Distillery, a certificate for dots from Saint Cupcake, chocolate treats from Alma, a $20 gift certificate to Powell's, tea from The Jasmine Pearl, tickets to Portland Center Stage, tickets Helium Comedy Club, a New Seasons sweet treat, a gift certificate to Civic Taproom, and bragging rights for life. The winner will be invited to come back to the next show!
And one lucky audience member will also win all of the above prizes (except for the 50 bucks)!

10% of ticket proceeds will go to the Oregon Food Bank. September is Hunger Action Month at Oregon Food Bank. Oregon Food Bank's goal is to reach 260,000 actions of donating, volunteering, advocating, engaging, partnering and educating during Hunger Action Month – one action on behalf of a neighbor who needs help accessing food this month.
*Storytellers subject to change without notice. Stories may contain explicit language and/or subject matter.