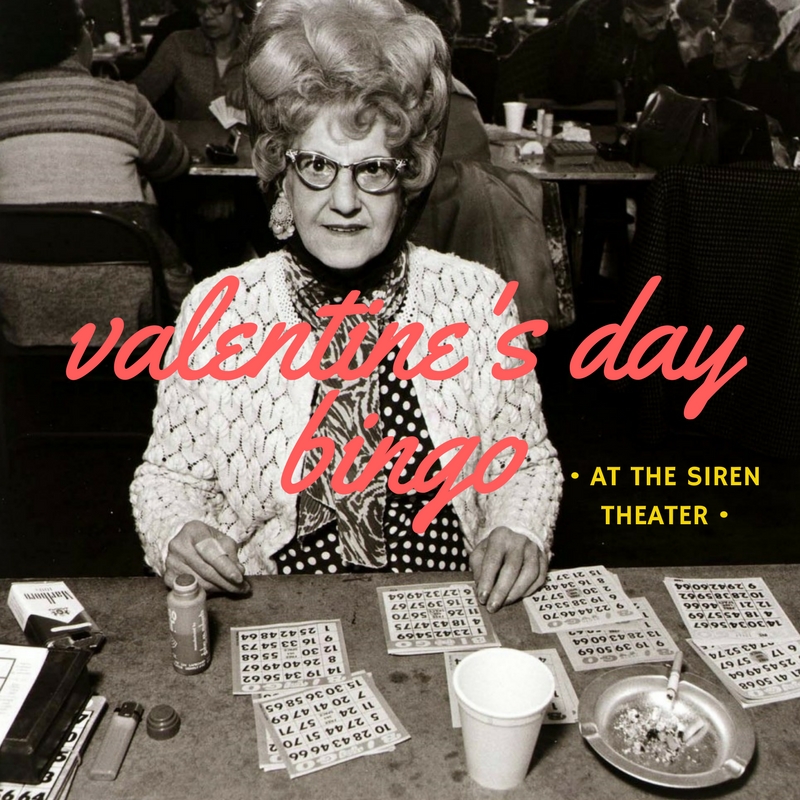 Valentine's Day BINGO
Sun, Feb 11 from 12pm - 2pm
Nothing says romance like BINGO.

Join us at The Siren Theater for pre-Valentine's Day Sunday BINGO. Complete with mimosas, legit prizes and surprise guests!

With resident Siren Theater BINGO callers Jed Arkley & Erin Jean O'Regan.

$5 for 3 cards/ $1 per card after

The Siren is all ages and kids who can play BINGO for two hours are welcome!
SIRENTHEATER.COM