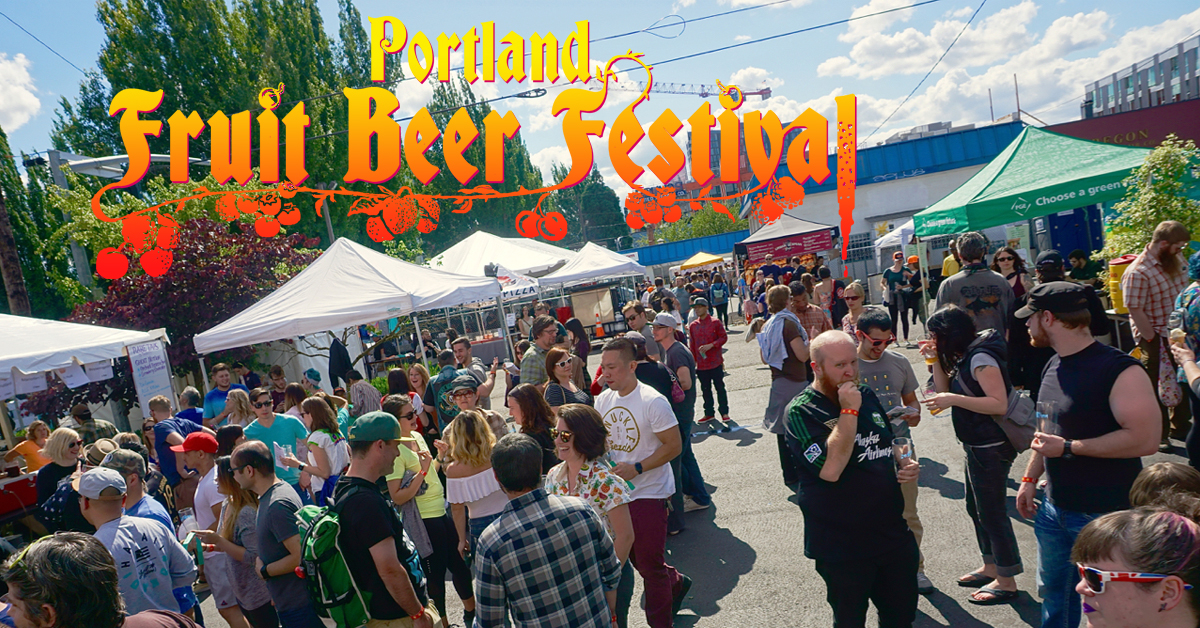 Portland Fruit Beer Festival
Fri. 6/8 4-9pm, Sat. 6/9 11am-9pm, Sun. 6/10 11am-6pm
The Portland Fruit Beer Festival is the world's largest celebration of craft fruit beers and returns to central innner eastside of Portland this June 8-10th, 2018. The lineup includes more than fifty exotic fruit beers in a wide variety of beer styles from sour ales to IPA's, lagers, stouts and everything inbetween. Brewers near and far dust off their boots and try out an eclectic diverse selection of fruits from the classics like cherries, raspberries and orange to the tropical guava and pineapple and even obscure like cacao fruit and salmon berry.
The Portland Fruit Beer Festival is all-ages with non-alcoholic beverages like fruit sodas and food options like Ice Cream, Pizza, Bratwurst and Pretzels to name a few options. The fest is audibly scored to some of the areas finest DJ's spinning records live and there is both covered and outdoor areas to the fest.
Friday evening 4-9pm is a preview session with a slightly smaller space and beer list (still 20+ beers and ciders pouring)
Saturday and Sunday the festival encompasses two lots and the street between them on N. 7th and Burnside. More than 30 beers and ciders will be pouring at any time with 3-4 taps of rotating rare and special tappings.