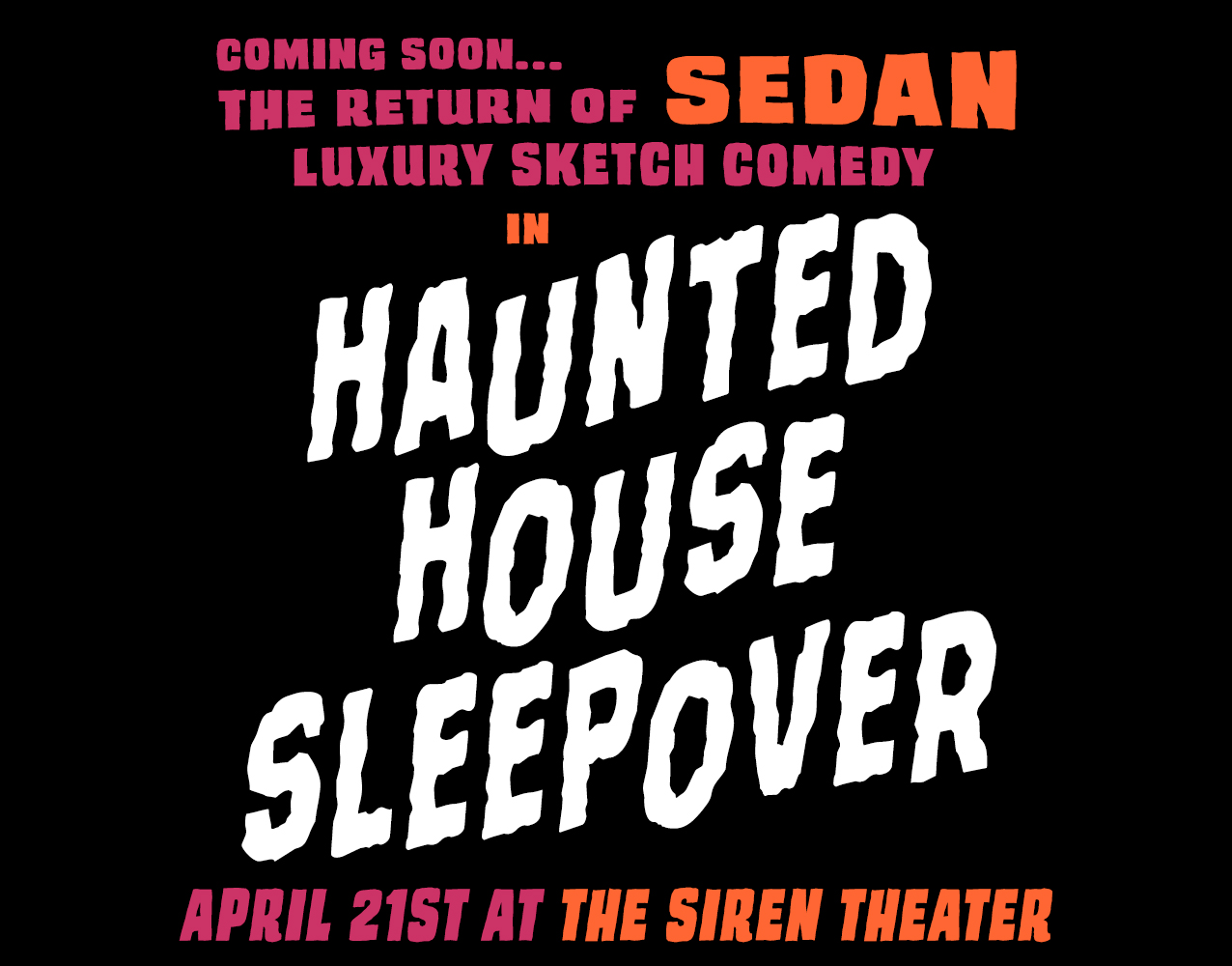 Sedan- Luxury Sketch Comedy presents Haunted House Sleepover
Sat, Apr 21 from 8pm - 9:30pm
The members of sketch comedy troupe Sedan have to spend the night in a haunted house and make it out ALIVE.
Will they succeed?!
Sedan debuted last year to pleased audiences at The Siren Theater! And now they are back with a brand new sketch comedy show where every sketch takes place inside of a haunted house! Will the ghosts and ghouls that inhabit the infamous Wilson house take kindly to their houseguests? NO THEY WON'T. And it's hilarious.
Written and performed by Sedan:
Paul Glazier (Road House: The Play!, Poltergeist Live!)
Loren Hoskins (E.R. Perkins' Seance Party, Captain Bogg & Salty)
Wm. Steven Humphrey (The Portland Mercury, The Lost Boys-Live!)
Shelley McLendon (The Siren Theater, The Aces)
Chad Parsons (The Siren Theater's Best Christmas Ever, The Honeytones)
Directed by Loren Hoskins and Shelley McLendon
5 performances only
Fridays and Saturdays
April 21-May 5 7:15pm doors/ 8pm show
$12 adv/ $16 door
The Siren is all ages but not all show content is. This show is not appropriate for children.