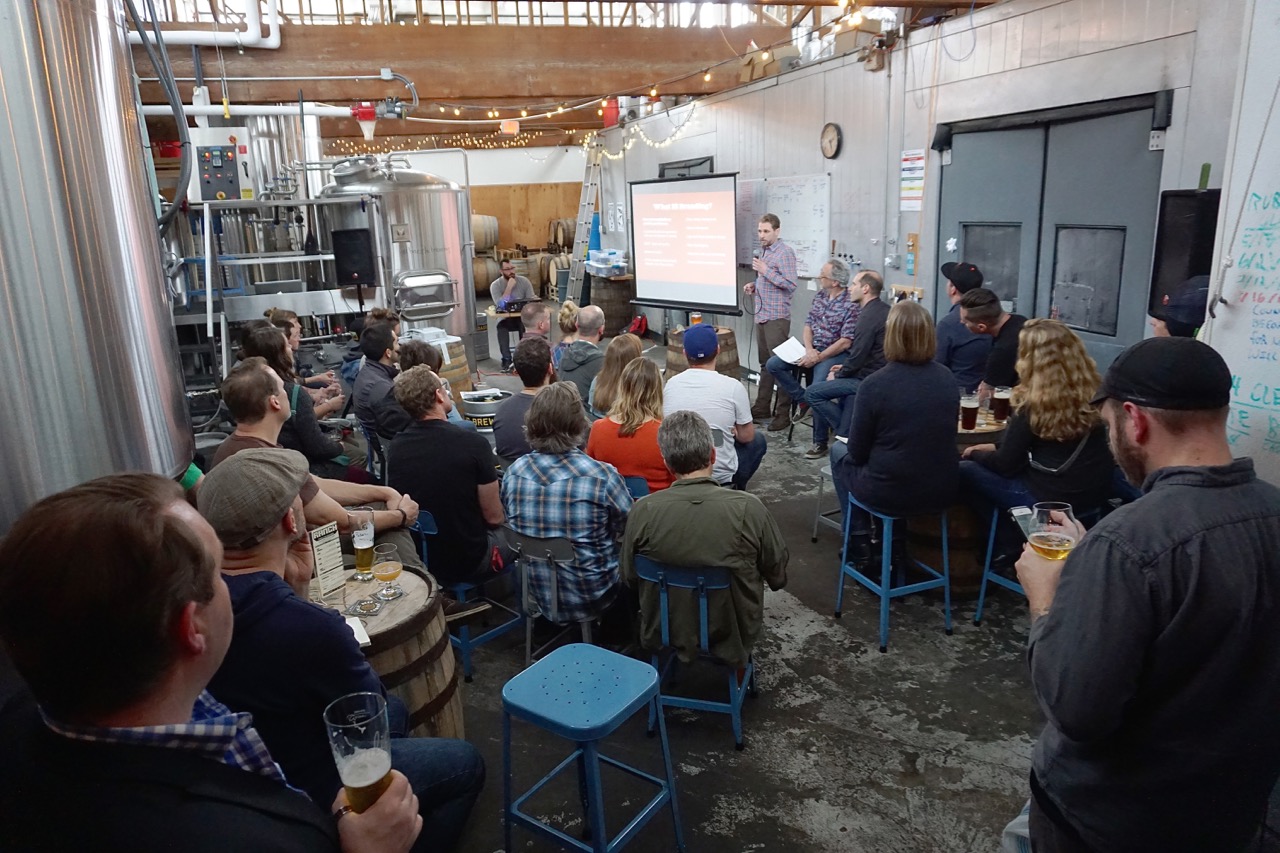 Branding for Beer Seminar
Fri, Jun 15, 2018 at 5:30pm
Learn from some of the best designers in the industry on how to build your visual beer brand using the language of graphics and lettering for a cohesive feel that separates a brand from the rest. Part of the Portland Beer Week seminar series, this panel of experienced beer branding experts will walk you through designing logos fit for merchandise to designing beer labels and cans to telling your story through visual interpretation. Each seminar attendee will receive one free drink ticket exchangeable for a beer at Wayfinder Brewing.
Our panel of experts:
Ben Parsons - Baerlic Brewing owner, former freelancer and designer at OMFGCo
Oceania Eagan, Founder/Creative Director of Blindtiger Design
Bale Breaker Brewing, Reuben's Brews, Fiegueroa Mountain Brewing and more
Harvey Shepard - Oh, Beautiful Beer
Designer and author of Oh, Beautiful Beer the blog and book.
Ian Gordon - Principal Designer/Owner of Gamut SF & PDX
Projects include: SF Beer Week, Fieldwork Brewing, Magnolia Brewing, Golden Road Brewing, Cellarmaker etc.
Orion Landau - Designer/Graphic Artist for Relapse Records and Wayfinder