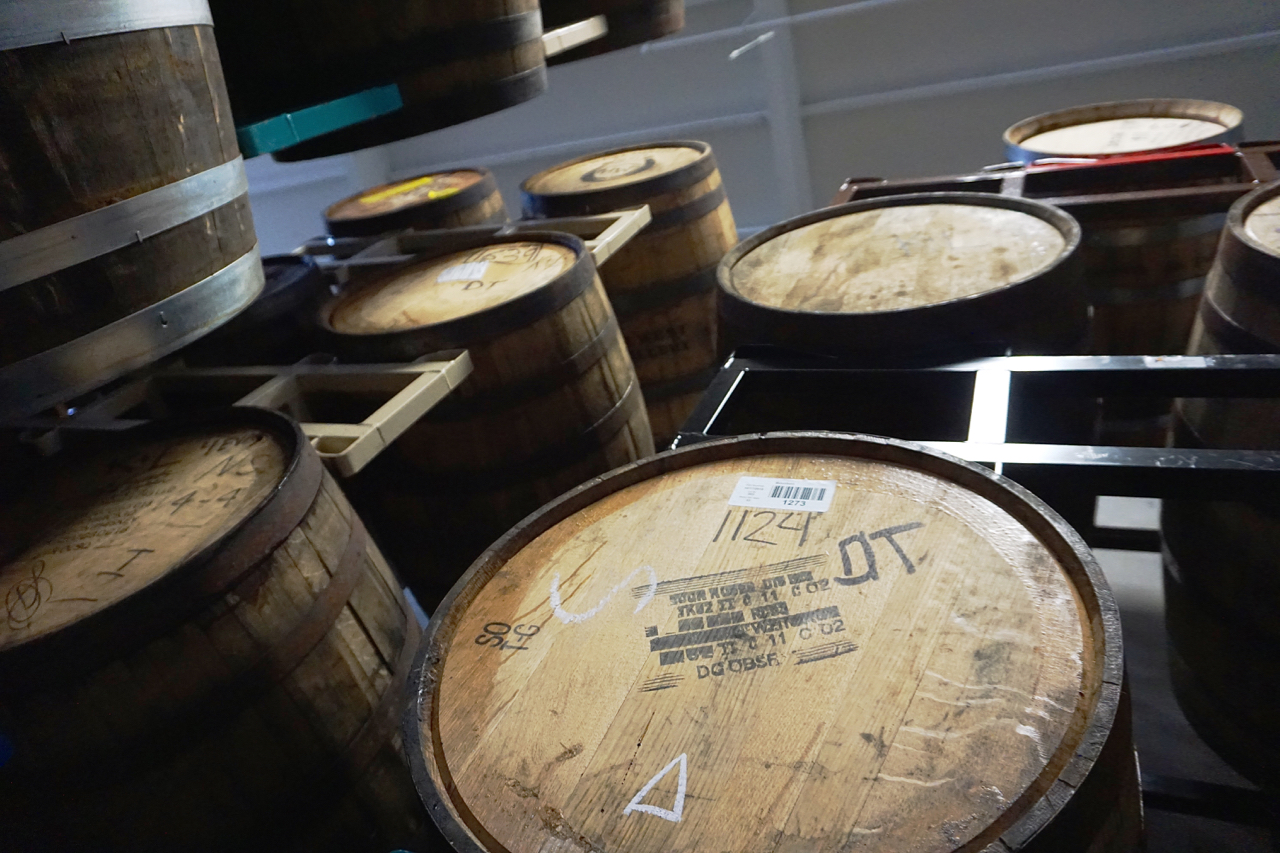 Barrel-Aged Beer Seminar
Discover the art and skill of barrel-aging in this educational but fun tasting event and seminar presented by Portland Beer Week and the Caputo Group.
The discussion will follow techniques, styles and other theories on aging beer in barrels as well as covering multiple kinds of spirit barrels. Attendees not only get a one-of-a-kind learning experience but will get to sample two specialty barrel-aged beers from each brewer over the course of the roughly two hour seminar. Time will be allotted to ask questions and mingle with the brewers and drink more exquisite barrel-age beer at the end of the talk.
This years speakers:
Darron Welch (Brewmaster, Pelican Brewing Co.)
Mother of All Storms - Based on Stormwatcher's Winterfest, our English-Style barleywine, Mother of all Storms spends a year aging in Kentucky bourbon barrels. Now at its peak, Mother of all Storms delivers deep flavors of toasted malt, bourbon and oak. The finish rewards with whispers of vanilla, toffee and caramel.
Queen of Hearts - The fruity and spicy aroma of the farmhouse Belgian yeast, herbaceous Goldings hops, and the well-rounded malt character of Saison du Pélican pair exquisitely with the latent botanical flavors imparted by Ransom Distillery's Old Tom gin barrels. In the practice of their craft, distillers only bottle the "heart of the hearts" (the best part of the distillate), which is why we dubbed our Saison "the Queen of Hearts."
Jake Harper (Assistant Brewmaster, Deschutes Brewery PDX)
Meanstick Rye Maibock-ABV 9.9% IBU 22: 100% aged in freshly emptied Rye whiskey barrels for 6 months. Deceptively smooth and drinkable, floral, slightly herbal, fruity, clean full malt character with a big whiskey nose.
Black Butte Cubed- ABV 14.1% IBU 44: The Imperial Black Butte base recipe, 100% aged in first use whiskey barrels that previously aged Black Butte Whiskey. Notes of bourbon, chocolate, caramel, vanilla and oak with a slightly smoky, roasted finish.
Ben Edmunds (Brewmaster, Breakside Brewery)
Braggadocio 2014 - Bourbon Barrel Aged London Porter. Collaboration with Stone Brewing.
Err to Excess 2017 - Bourbon Barrel Aged Salted Caramel Stout with Hazelnuts and Cacao Nibs
Sam Pecoraro (Brewmaster, Von Ebert Brewing)
OPM – Imperial Stout with cinnamon, chocolate and ancho chilis aged in Port barrels. 11.7% ABV
City of Thunder – Belgian Golden Strong aged in High West Manhattan barrels. 10.2% ABV