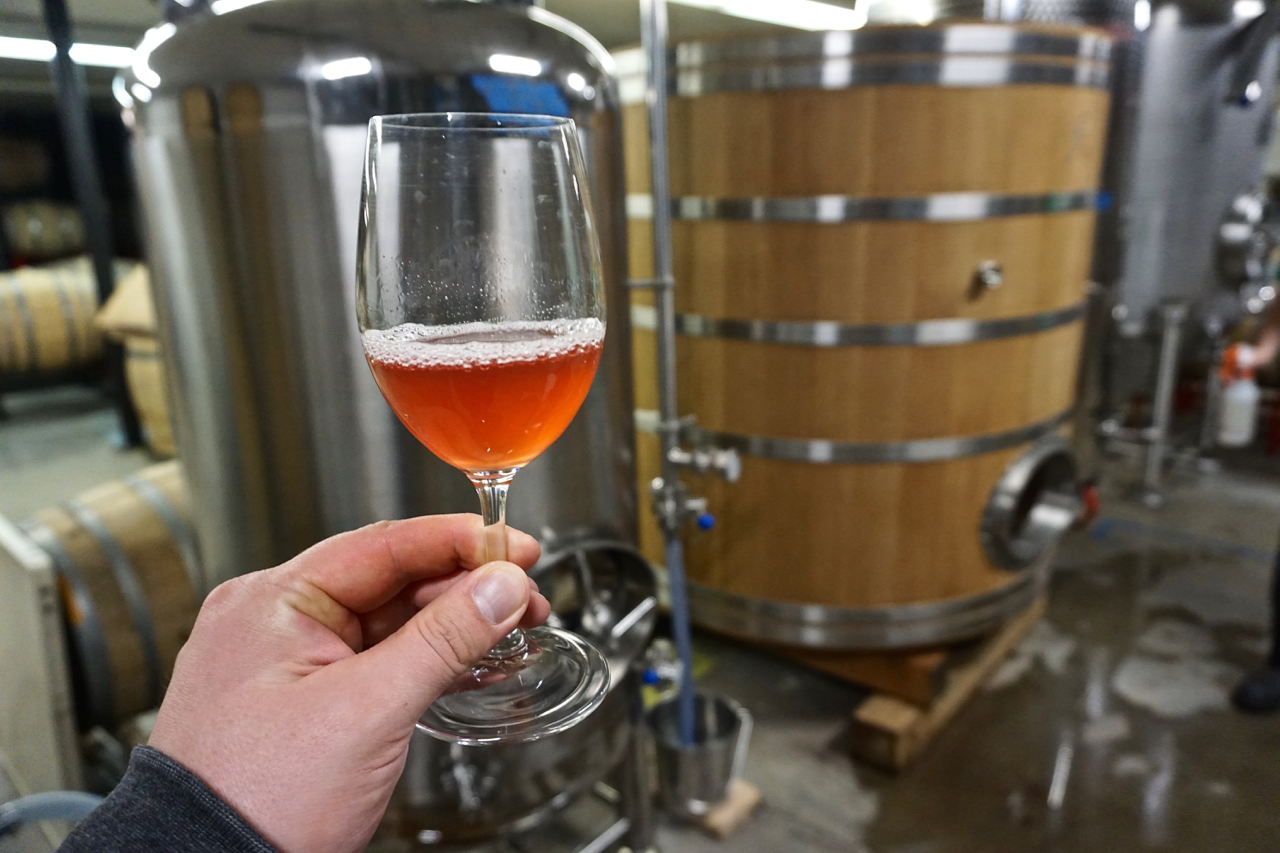 Sour & Wild Ale Seminar
Thu, Jun 14, 2018 at 5:30pm
Portland Beer Week and the Caputo Group present the Sour & Wild Ale Seminar on Thursday, June 14th 530-8pm at Culmination Brewing's new event space room. This annual seminar expolores wild, spontaneous, mixed culture and other sour and funky ales and how they are made. Featuring a panel of expert brewers who will discuss everything from production, to aging and sampling. Seminar attendees will not only learn about sour ales and talk to the brewers but also get to sample 8+ rare examples of the style from each panelist. Hang out after the seminar to hob nob with the brewers and finish some rare bottles!
Featured Panelists:
Paul Arney - The Ale Apothecary
Two/Three - a huckleberry brew aged in 2nd use bourbon barrels

Ponderosa - A Ponderosa pine version of Sahalie.
Mark Goodwin - Burial Beer Co.
River to Hell Runs Red - Dark Sour Ale with raspberries and blueberries

Oud Bruin Style Ale aged 6 months in our Brunello foudres. Re-fermented upon fruit in Sanctuary Vineyards Tempranillo barrels for 9 months. 75% aged upon raspberries and 25% aged upon blueberries. Bottle Conditioned. 7.5%abv

Separation of Light And Dark on Peaches - Mixed Culture Saison Ale with Carolina Peaches

The conception of our wildest dreams and most simple desires, this Mixed Culture Ale is made with NC barley and wheat from Riverbend Malt and aged in our Brunello Foudre. Dry-hopped with Hallertau Blanc hops this year we have aged the beer atop 2 pounds per gallon of fresh Carolina peaches. 6.0%abv
Josh Pfriem - pFriem Family Brewers
2018 Druif (won't be released to market until July

Riesling grapes from Brooks Estate Vineyard mixed with our Lambic-inspired base imbue pFriem's Druif with inviting aromas of fresh bread and berries. Its notes of delicate rose petals, pear and green apple, and its dry, sparkly finish may think its fine wine, but it's beer— we promise.

Nectarine Golden Ale (2018 World Beer Cup Gold)

We age pFriem Nectarine Golden Ale in fresh Napa Valley Sauvignon Blanc barrels, before adding perfectly ripened Flavortop Nectarines, grown right down the road by our friends in Maryhill. After another six months of aging, the resulting aromas of marmalade, graham cracker and citrus zest, and notes of peach nectar, cantaloupe and Sauvignon Blanc practically leap from the glass.
Ben Edmunds - Breakside Brewery
Strawberry Ballyhoo -Blended sour beer fermented and aged on Oregon strawberries

Big Bug Hunter - Award-winning blend of sour beers aged in gin and white wine barrels