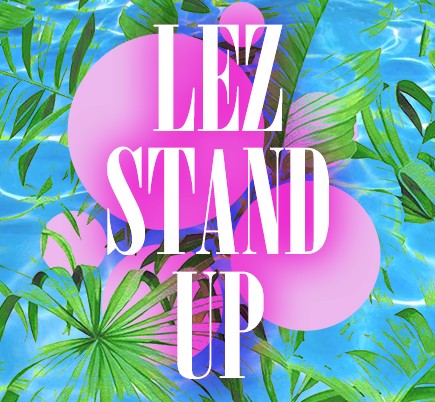 LEZ STAND UP: PRIDE!
ITS FINALLY TIME! The high holy homosexual holidays are upon us!!! We didn't wanna let our beloved community down, so naturally we planned the BEST SHOW EVER to kick your pride off juuuuust right!
You'll see special guest comics...
Carlos the Rollerblader!
Corina Lucas!
and Katie Piatt!!!
Plus all off your favorite Lez Stand Uppers: Caitlin Weierhauser, Bob Wolf, Kirsten Kuppenbender and a special set from house Gemini Laura Anne Whitley, who will have just spent the previous week with her family in Alabama! Check out our new show segment: Lez Sit Down!!! AND because we love you, we'll have 1/2 of the Summer Cannibals on stage playing music throughout the show! What?! Only half?! It's ok. It's the queer half!
As always, the Siren theater is all ages and wheelchair accessible. No TERFS or 'phobes ever!!!!