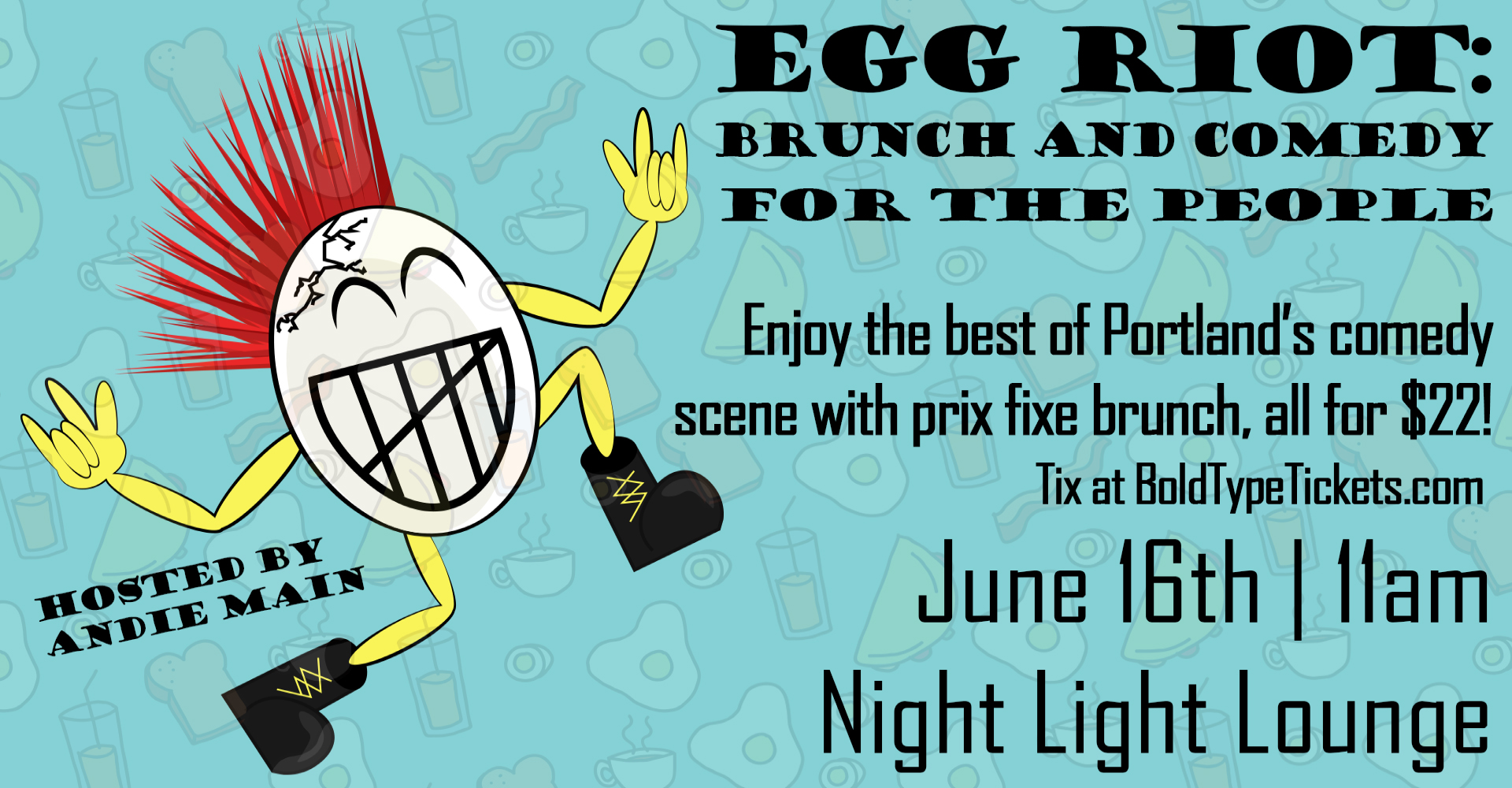 Egg Riot!
Join us for Egg Riot: Comedy and Brunch for The People!
The Night Light Cafe is a Portland institution known for it's carefully crafted food and drinks, and now as the home of the best dang brunch time comedy show in Portland! Your host, Andie Main, will guide you and your friends through a dynamite showcase, featuring the very best of Portland's thriving comedy scene and beyond.
Tickets for the show include a prix fixe brunch!
Our debut is on June 16th, at 11am, and features Becky Braunstein, Milan Patel, Barbara Holm and Corinna Lucas
We're gonna have amazing drink specials, the funniest joke slayers, and so many eggs!