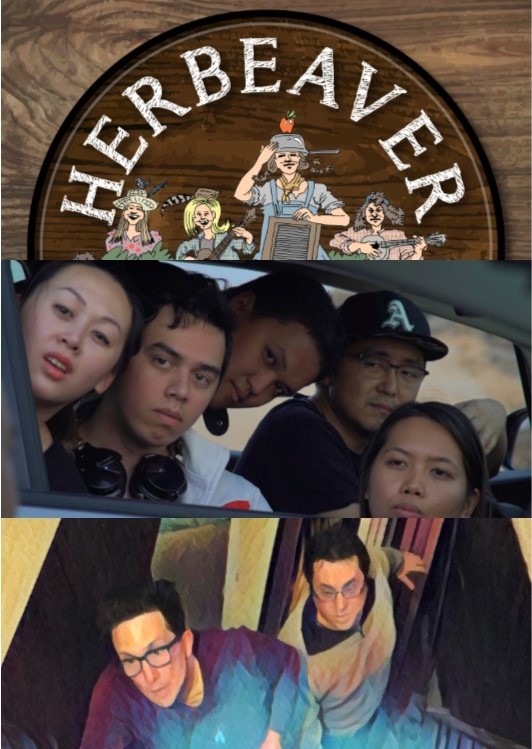 Portland Sketch Comedy Festival presents: Herbeaver (Toronto), Hot Pot Comedy (Austin), D&D (Portland)
Thu, Jul 12 from 9pm - 11pm
The Portland Sketch Comedy Festival is pleased to present THREE AMAZING TROUPES IN ONE SHOW!
Herbeaver from Toronto! Hot Pot Comedy from Austin! D&D from Portland!
Herbeaver is an all-female sketch group. Though living in Toronto they use comedy to go back to (and mock) their small town roots.They are fast-paced, feminist, and absurd; using satire and musical comedy to make fun of themselves and the world around them. They've got a cast of characters ranging from aggressive and in-your-face to loveable and charming.
They have performed in the Toronto Sketch Comedy Festival and the Fresh Notes Musical Comedy Festival, and a documentary about their writing and performing process was produced by the Humber College Film School in Toronto
Hot Pot Comedy is an Austin, TX -based sketch comedy group composed of some of the city's funniest Asian-Americans. The group is comprised of comics from multiple Austin theaters as well as many different Asian ethnicities. They are diverse AF, y'all.
D&D is from Portland, Oregon. If Jason Batemen and Neil Degrasse Tyson wrote a sketch comedy show, they would be D&D. D&D (David Wester & David Burnett) charm and beguile with their signature brand of sketch comedy. Solving the mystery of what is smart and funny, D&D pull no punches.
Herbeaver, Hot Pot Comedy & D&d perform on Thursday, July 12
Doors at 8:45pm, show at 9pm
$12 single ticket
Festival Passes and 4 show passes also available!
More info at sirentheater.com