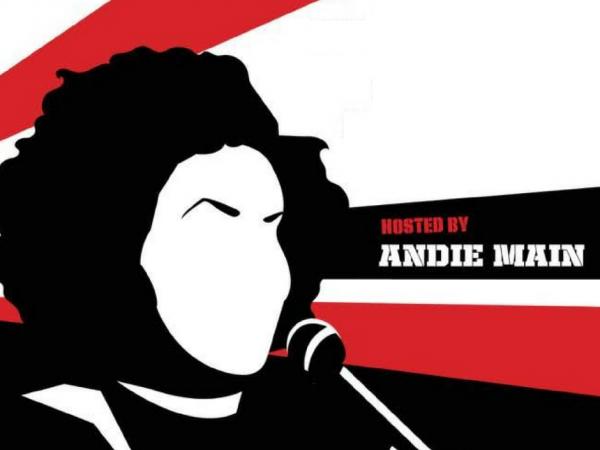 Revolution Comedy Presents: Stand Up to Abolish ICE
Mon, Jul 23, 2018 at 7pm
all ages! wheelchair accessible! delicious food and drinks!
Revolution Comedy is a monthly fundraiser series fueled by the power of stand up comedy, hosted by Portland's funniest rabble rouser, Andie Main!

On July 23rd we're throwing a benefit to raise cash to support some of the organizations who are resisting ICE, including The Democratic Socialists of Portland, The Portland Resistance, and The ACLU, with more to be announced. Bring cash or a credit card to donate to these organizations at the show. The cost of tickets for entry is $5, which goes to help Curious Comedy Theater's operating costs. You will need to donate directly to the organizations to support them.

We have an incredible line up of hilarious comedians who also happen to be immigrants, refugees and natives including Mohanad Elshieky, David Mascorro, Meanroth Ny, Stephanie Patricio and Pedro Andrade.

Feel free to bring some cash to tip these performers who are donating their time, and come hungry because Curious Comedy Theater has marvelous food and drinks!

Curious Comedy Theater is located at 5225 NE MLK

Doors at 7:00, show starts at 7:30, and ends by 9:00

All ages! Wheelchair accessible! Gender neutral bathrooms!

Sponsored by Lagunitas Brewery!