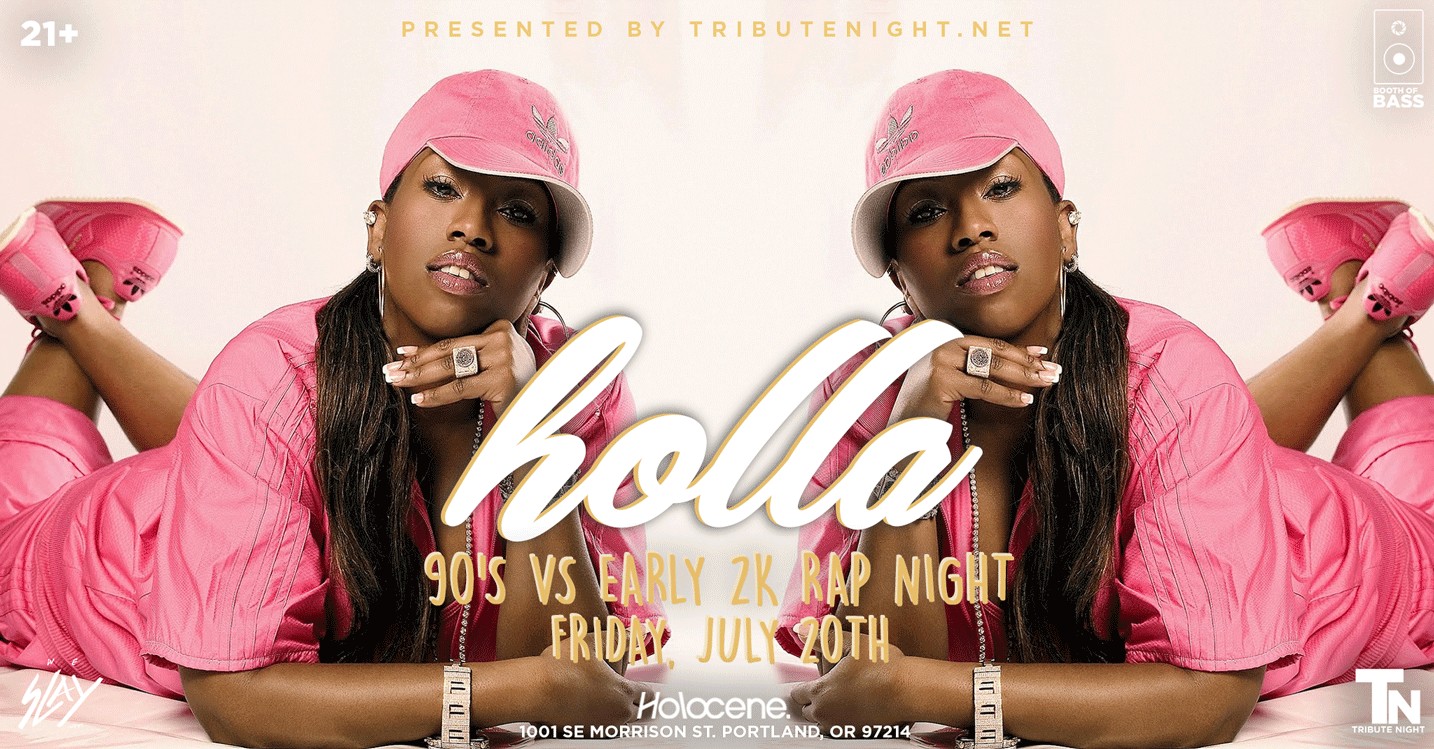 Tribute Night Presents:
Holla 90s vs Early 2000 Rap Night
Friday, July 20th
Doors at 9pm
21+ / $10 Advance
Tribute Night Presents "HOLLA" A tribute Night playing nothing but classics from the Platinum and Golden era of Hip Hop. This night is dedicated to those who love the early 2000 and 90's Hip Hop sound, from artist like Nelly, Ludacris to DMX and Lil Jon and YES, even Ja Rule. All night we will be pumping out the early 2000's and 90's Jams you want to hear with a few surprises in store. Special Guest DJ Juggernaut and DJ Automation will be holding down the decks. Tribute Night will be providing a free snap chat filter and a Free Photo Booth to commemorate the night, alongside some other goodies.
Stay tuned on
Facebook: @wearetributenight
Instagram: @tributenight
Twitter: @tribute_Night
Music videos + crazy visual projections
9PM // $10 ADV // 21+