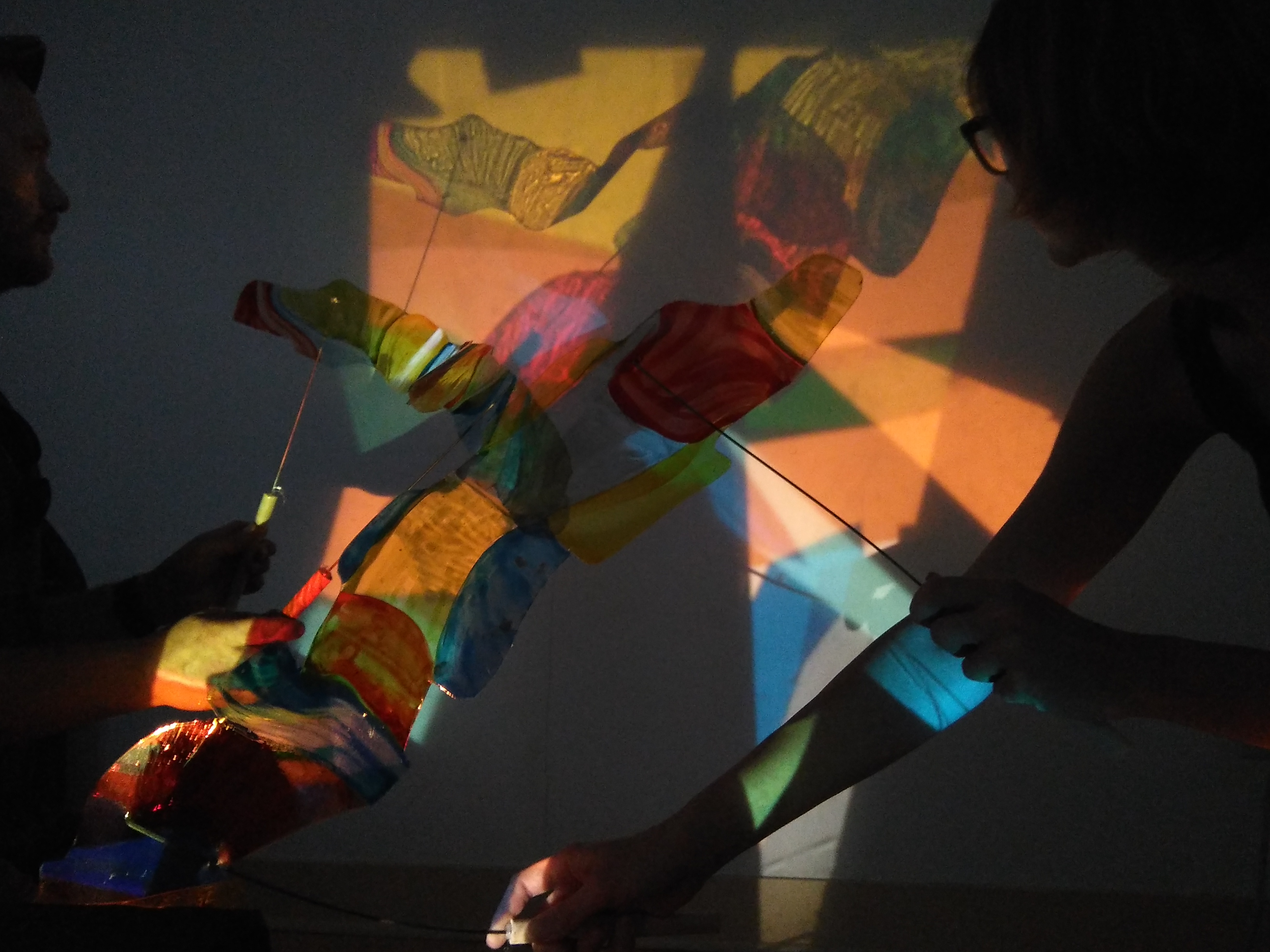 Luminaries (7pm Sat)
LUMINARIES
In the Shadow of the Polish Avant Garde
Hear a whispered tale about an artist's life while watching an intimate puppet show for just two
people. Then travel through the tunnel of shadows into a laboratory where you can wield your own lights
and puppets, get inside a painting, or build your own city. Watch in wonder as dancers animate
sculpture, puppeteers coax abstract art to life, and stories unfold into the light.
Luminaries is an international collaboration between puppeteers and performers from Teatr Figur
Krakow (Krakow, Poland), Sandglass Theater (Vermont, US) and Portland locals Summer Olsson
and Katie McClenahan.

Inspired by the Polish Avant Garde art movement, 1914-1939, this immersive theater performance
uses images, shapes, colors, and ideas of the artists working during this period, to create something
new and accessible. Audiences are invited to explore the work of Maria Jerema, Katarzyna Kobro,
Wladyslaw Strzeminski, and others, in a broadly accessible way. Drawing on their extensive shadow
puppetry experience, the creators of Luminaries bring joy and play to the artwork and stories from the
past, and illuminate where we might go in the future.
Luminaries features shadow puppetry, object puppetry, storytelling, and dance. It is a theater
installation and exhibition with opportunities to interact if desired. The event is one hour.
*Please note: This is not a seated performance. Audience will be asked to move from place to place. Seats are available for those who have difficulty standing for periods of time.
Created and performed by:
Shoshana Bass, Piotr Idziak, Katie McClenahan, Summer Olsson, Agnieszka Polanska, and
Dagmara Zabska.
Directed by: Dagmara Zabska