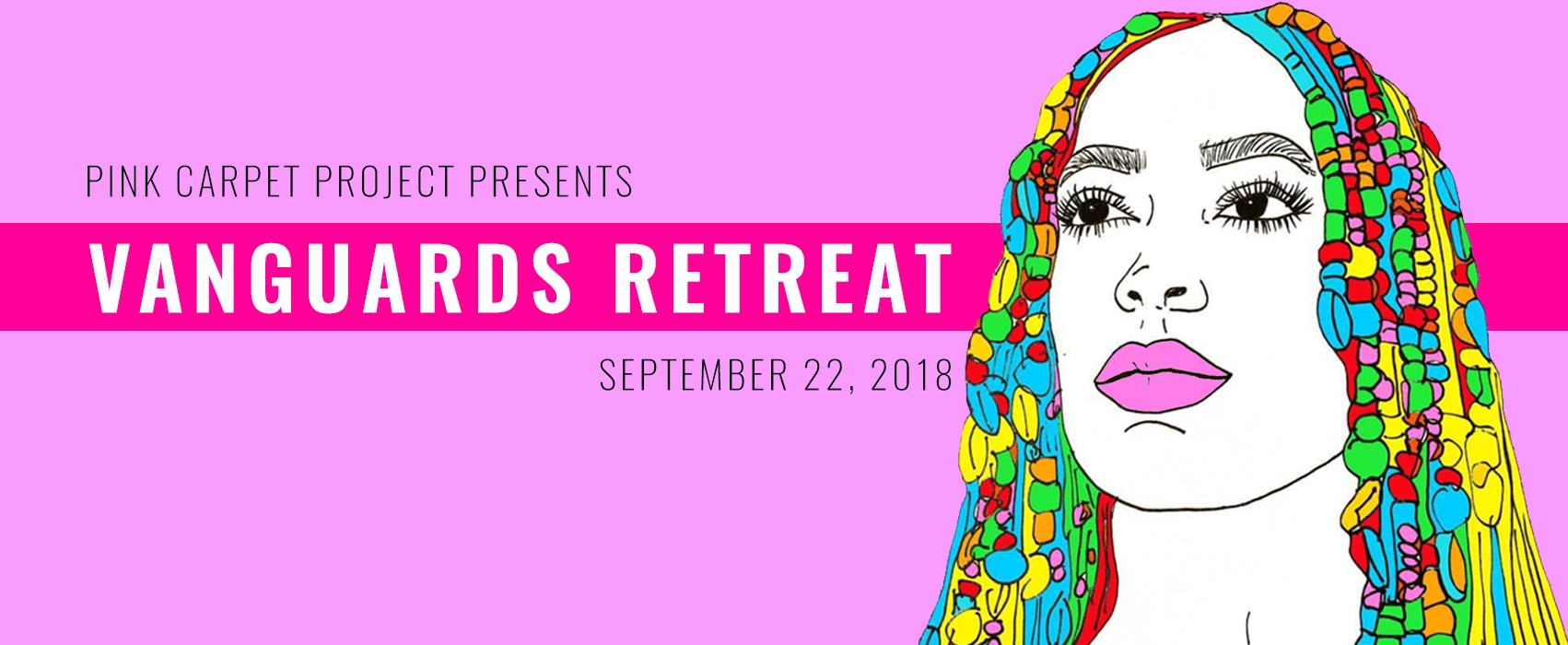 Pink Carpet Project: Vanguards Retreat
Sat, Sep 22, 2018 at 1pm
Womxn, Pink Carpet Project, Resist, Activist, Social Justice, Leadership, Art
Last time we saw you was on Inauguration Day in 2017 when we hosted the largest progressive womxn's event in Seattle. Since then, things have been pretty rough. The age of Trump has been riddled with perpetual fear, anxiety, dread, and hard work. We see you. Your marching. Your posts on social. All those calls you make to your Congressperson begging them to vote not to kill us. We're exhausted because resisting isn't easy.

This year, we recognize the need for taking care of #1. Now, more than ever, we need to courageously embrace self-love, recharge and meaningfully connect with like-minded folks. Accordingly, Pink Carpet Project will launch this fall equinox (September 22nd) as an intimate and creative learning retreat with the intention of preserving a positive space for progressive womxn to engage, celebrate and learn from one another. So dust off your bota bag, and pack up your Pendleton blanket and get ready to get cozy AF. Pink Carpet Project is taking a respite.

The Retreat will be hosted at the serene Camp Long Park in West Seattle, where we will break out in workshops and activity groups hosted by top womxn leaders (including local senators and Washington House Representatives) whilst sipping hot (spiked!) cocos around crackling fires. Keynote speaker will be the one and only Nikkita Oliver!

Workshops include:

Self-Defense Training, Feminist Karate Union
Slam Poetry for Introverts
Criminal (IN)justice: Dismantling the School to Prison Pipeline
Homelessness and the Housing Crisis: What Can We Do?
Mindful Self-Compassion
Entrepreneurship: Monetize Your Side Hustle
Get Paid! Closing the Gender Gap
Feminist Comic Strip Storytelling
Public Speaking for Womxn Leaders
Energy Clearing, Healing, & Protection
Fashion Design Basics
Financial Fortitude
Cooking for the Soul
Flamenco: The Dance of Female Empowerment
Political Activism, Midterms and What's Next?
Ancient Arts: Weaving & Needlepoint
Guest Speakers Include: Nikkitta Oliver, Senator Rebecca Saldana, Representative Nicole Macri, Representative Tana Senn, House of Representatives Candidate Lauren Davis, and many more!
Community dinner and drinks networking hour to follow!