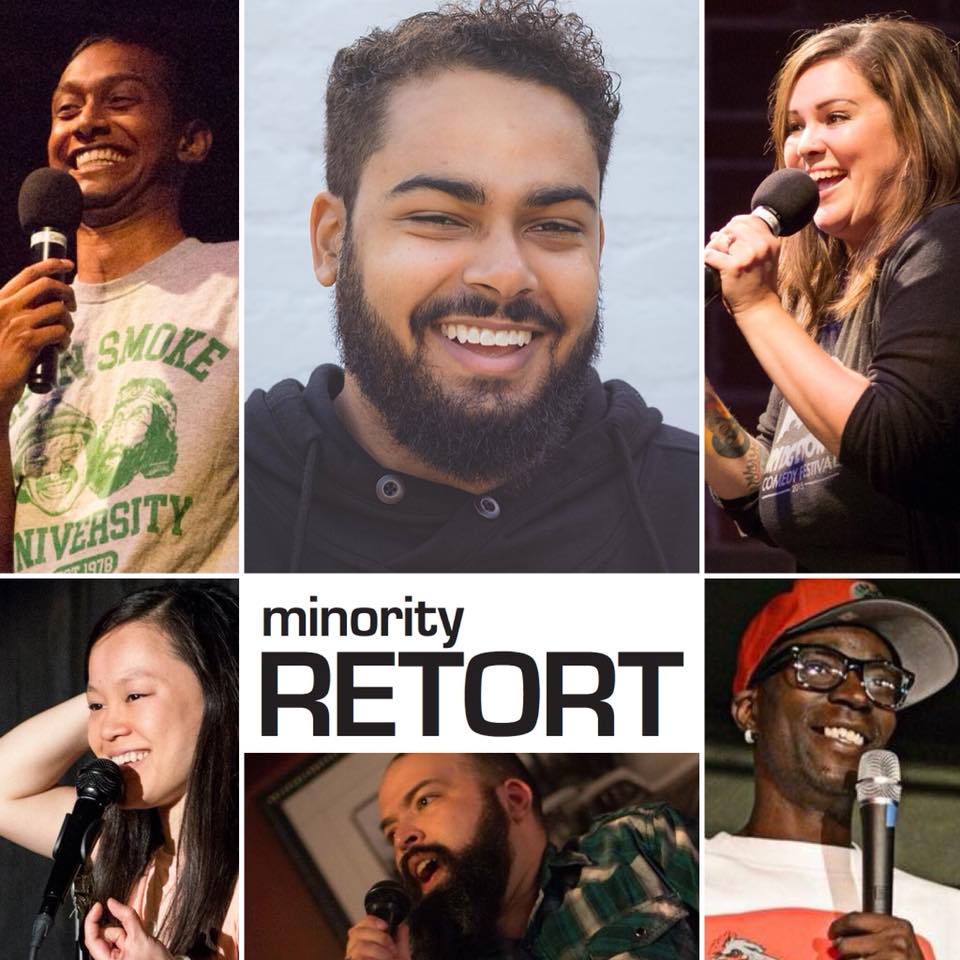 Minority Retort presents Curtis Cook!
On Saturday, August 25th at 8pm, Minority Retort, Portland's premier stand-up comedy showcase featuring comedians of color, and The Siren Theater are proud to present, comedian Curtis Cook!

Curtis Cook is a standup comedian and writer living in Los Angeles, California. He's been seen on IFC's Portlandia, Viceland's Flophouse, and Comedy Central, as well as performed at venues and festivals all across the country, including the Bridgetown Comedy Festival, Clusterfest, and the Chicago Comedy Exposition. In addition to performing standup, Curtis is a writer and editoralist for Comedy Central's critically-acclaimed program, The Jim Jefferies Show.

Joining Curtis on the lineup will be Eugene's Randy Mendez, The Real Hyjinx (NW Black Comedy Festival) and Katie Nguyen (Earthquake Hurricane)!

Minority Retort is hosted by Jason Lamb (XRAYFM), Julia Ramos (All Jane Comedy Festival) and Neeraj Srinivasan (Out of Bounds Comedy Festival).