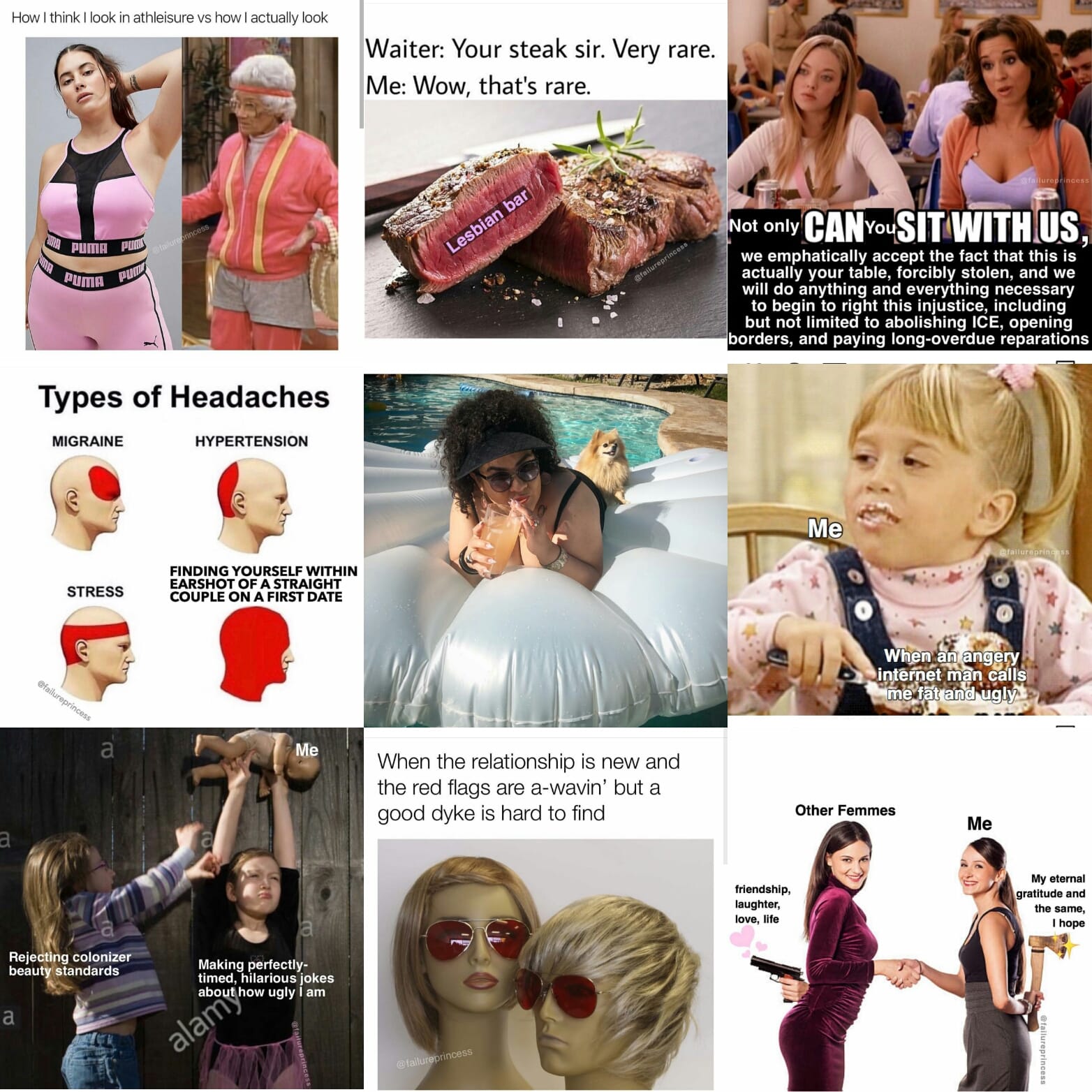 Lez Stand Up: Hot August Dykes
Fri, Aug 17 at 8pm, doors open at 7:15pm
Are yall having a good summer?! Well its about to get a lot hotter, because of this show, duh. Check out this fucking lineup what the HECK:

Caitlin Weierhauser 2017 Portlands funniest person, King Bitch)
Laura Anne Whitley (The real bad boy of Portland comedy)
Kirsten Kuppenbender (brand new dad!!!!!)

And all the way from LA, the meme queen of our hearts, Amanda Faye Jimenez!!!
Amanda-Faye Jimenez is a Blaxican queer fat femme dyke writer and comedic performer. She has performed at The Hammer Museum, the Radar Productions Queer Readings Series, SORORITY, and in the playroom of the McDonald's in next to her favorite gay bar. Fans say she just has that "it" factor, like the Beyoncé of unattractive, broken humans with excellent comic timing. When she isn't spilling her guts on stage, she can be found creating semi-relatable social media content @failureprincess and letting her dogs kiss her on the mouth, even though everyone keeps telling her that's some white people shit.

Plus a Lil guest set from birthday angel Carlos the Rollerblader!

Doors 7:15, show at 8. All ages, wheelchair accessible, for queers and friends of queers and as always no racists or TERFS are ever welcome at our show!