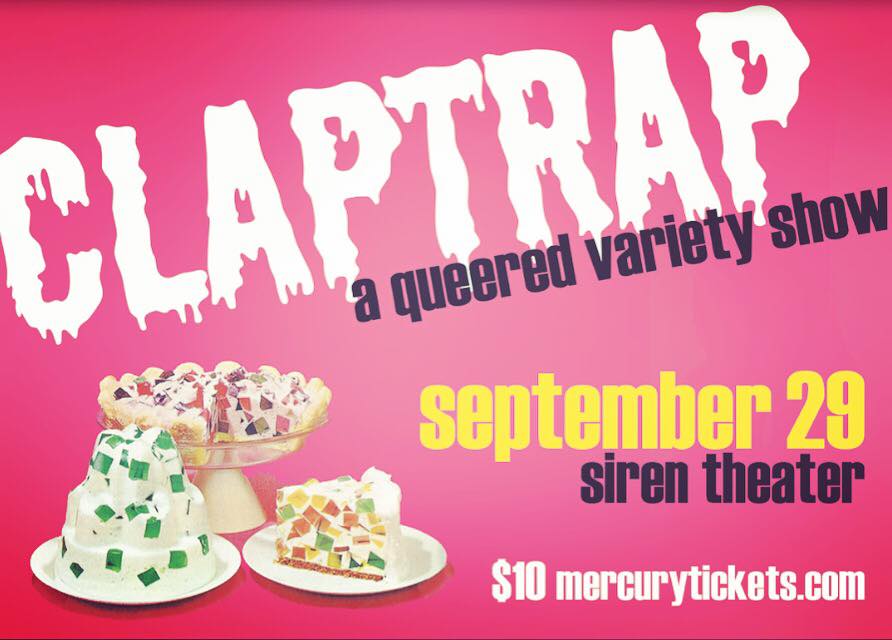 CLAPTRAP 2: The Clappening w/COCKEYE
The second CLAP TRAP is coming at you sooner than you could ever imagine + we are in a bigger venue!
FEATURING: Mr. E! Pepper Pepper! Ariella and the En Pointe Femmes! Aurora Diane Owen! Alayna Becker! Katie Piatt! Ben Parisot! ...and MORE TO BE ANNOUNCED!?!?
House Band: The one and only COCKEYE (Blake Martinez & Joel Lopez)!!!
Hosted by Danni "Steak Fingers" Cannon & Mel Heywood @ the Illustrious SIREN THEATER
SPECIAL BONUS: come meet the WORLD'S BIGGEST COCKTAIL SHRIMP, only at CLAPTRAP!