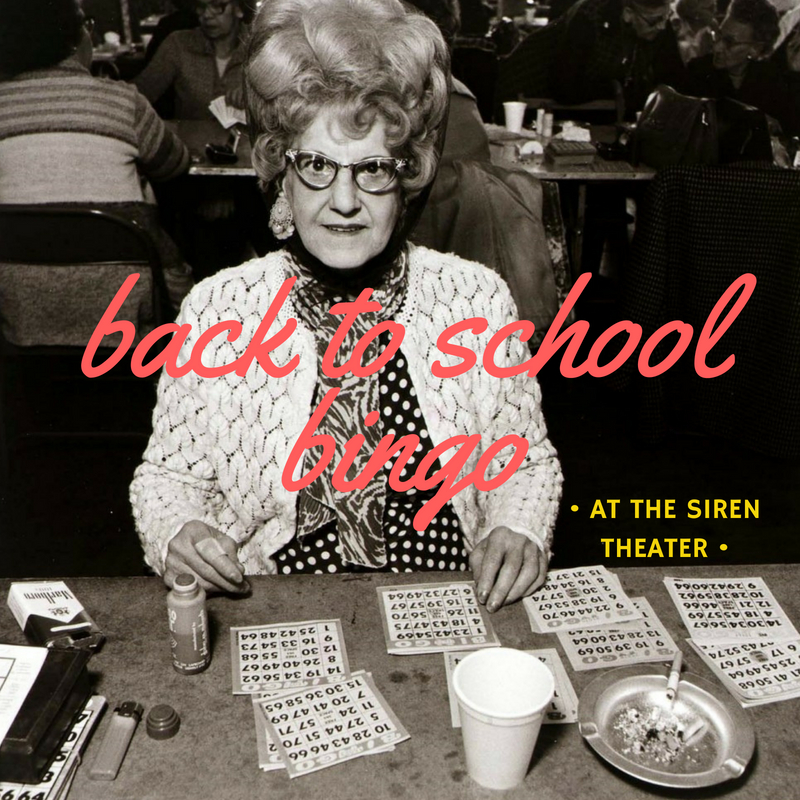 BINGO at The Siren Theater!


Back to School edition!
Sun, Sep 16, 2018 from 11am - 1pm
It's back to school season!
Celebrate with mimosas and BINGO at The Siren Theater!
Join us for BINGO, prizes, comedy and special guests.The bar will be open and the mimosas will be flowing.
Hosted by Siren BINGO callers Erin Jean O'Regan and Jed Arkley.
$5 for 3 cards/ $1 per card after that.
Doors open at 10:30am, game starts at 11:00
Good for kids who can sit and play BINGO for 2 hours.
sirentheater.com