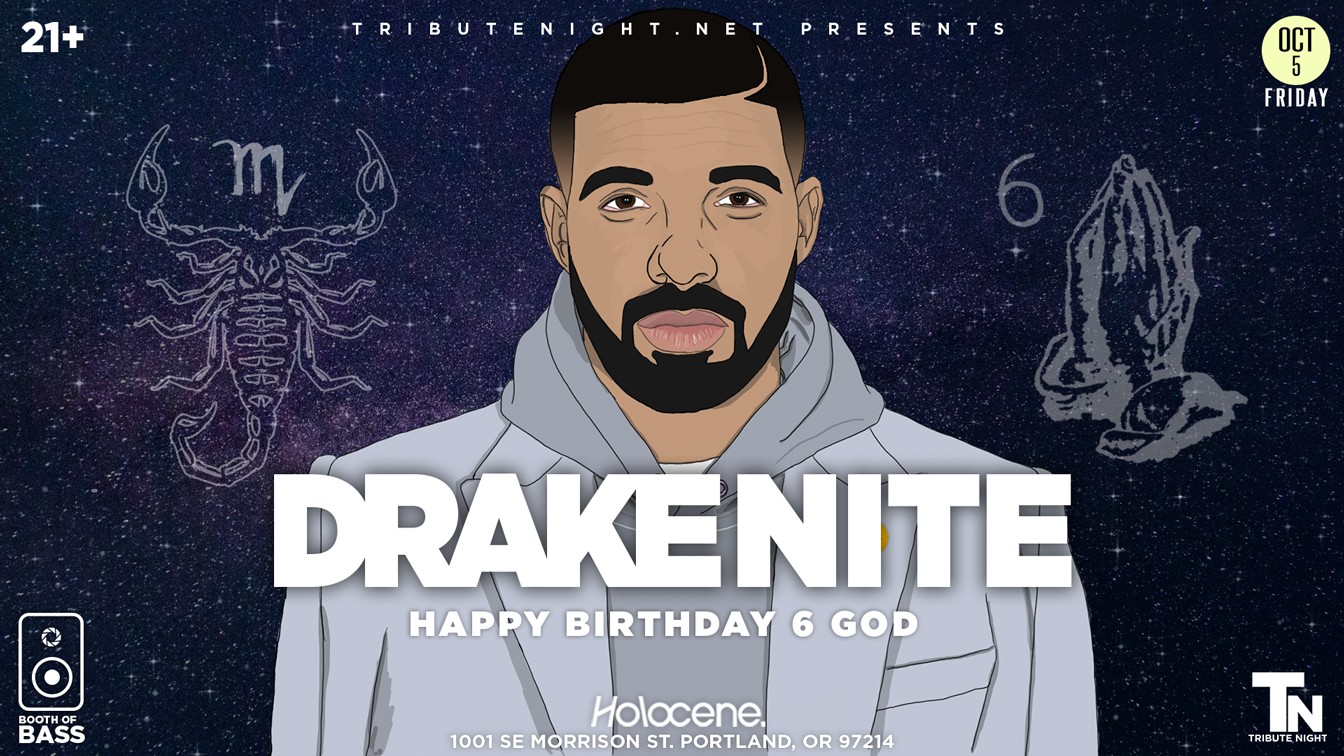 Tribute Night Presents: Drake Nite
General Admission (READ TICKET DESCRIPTION)
more info
This pre-sale ticket guarantees your entry from 9 to 10 PM. After 10 PM your ticket will be subject to capacity, this meaning if the venue is full you will be allowed in on a one in one out basis, but you will still be let in before the General Admission.
Tribute Night Presents: DRAKE NITE
With October beginning it's time again to celebrate "The 6 God" aka Drake! Tribute Night returns to Holocene Friday, October 5th to bring you our annual Drake Nite celebration! All night we'll be playing nothing but Drake classics, remixes, features, and more. As always Tribute Night is joining forces with Booth of Bass with an awesome Drake Nite themed photo booth, along with a unique SnapChat filter to commemorate the night. We also have a few surprises that we're not ready to reveal quite yet. This is the ultimate Drake party, and this special edition only comes along once a year so get your tickets before they're gone!
Facebook: @wearetributenight
Twitter: @Tribute_night
Instagram: @tributenight