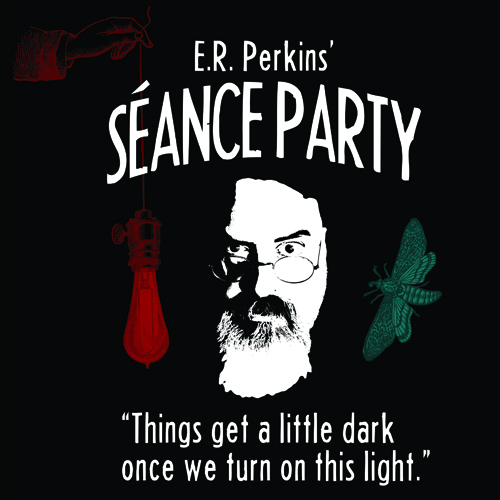 E.R. Perkins Seance Party SOLD OUT


Haunted Theatrics and Metaphysical Comedy for The Living and The Dead
Fri, Oct 19, 2018 from 8pm - 10pm
There were moments when I laughed my ass off, when I was mystified, and—most
importantly—when I was creeped the fuck out." - The Portland Mercury

Join E.R. Perkins for an elegant evening of ghostly prose and pleasing terrors. Perkins will present an enhanced version of his antiquated excursion into the bizarre world of séance history, haunted artifacts and dark comedy for your entertainment.

An unbridled homage to the heyday of spiritualism parlour parties, E.R. Perkins' Séance Party is an interactive theatrical experience full of strange ceremony and genuine exercises in spirit contact. Participation is essential.

E.R. Perkins' Séance Party is an unconventional night of dread and delight for mature
audiences. And be warned, not all the guests in attendance have been invited.

One Night Only!
Friday, October 19th @ 8pm
The Siren Theater
$12 in advance / $15 at the door

Evening attire is encouraged.