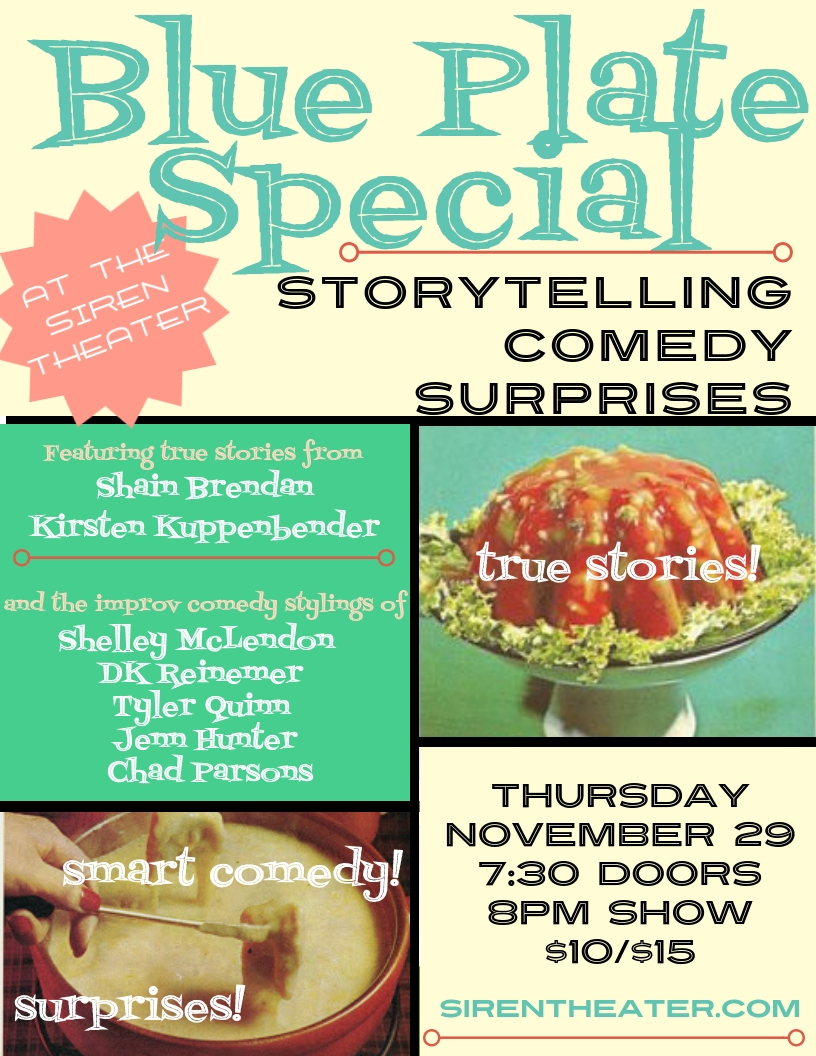 Blue Plate Special


Storytelling. Comedy . Surprises.
Thu, Nov 29, 2018 from 8pm - 10pm
A Brand New Show at The Siren Theater!
BLUE PLATE SPECIAL
A show that combines TRUE STORIES told live from persons of note, smart and sexy improv comedy (in the style of Upright Citizens Brigade) and SURPRISES! What kind of surprises?! The kind of surprises that only a Kirsten Kuppenbender and Shelley McLendon Joint can bring you!
Join us for a night of true stories by
Shain Brendan, Kirsten Kuppenbender and more!
Plus fast and smart improv comedy from Shelley McLendon, Tyler Quinn, DK Reinemer, Jenn Hunter and Chad Parsons!
Only $10 adv. One night only
at The Siren Theater in Chinatown
sirentheater.com