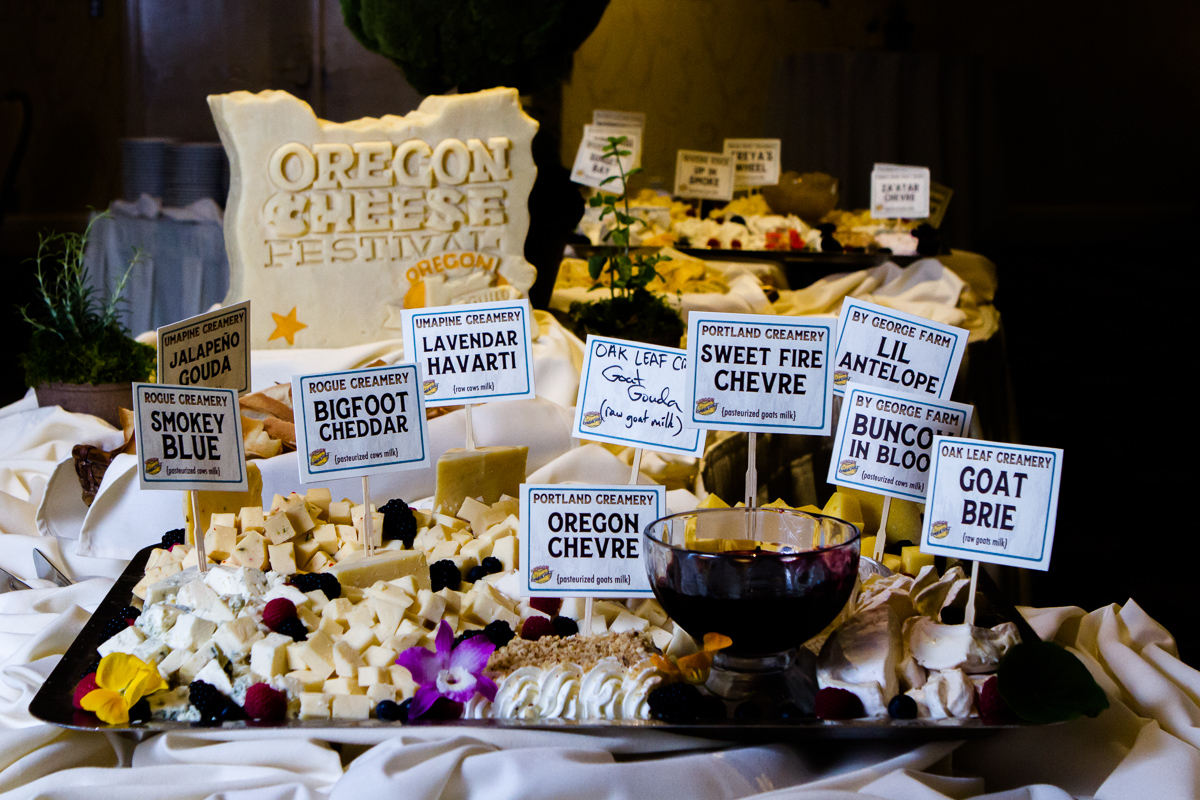 Oregon Cheese and Wine Makers Dinner
To commence the Oregon Cheese Festival, a sumptuous meal introducing guests to participating guild cheesemakers will be held Friday night Lark's Restaurant at the Inn at the Commons in Medford, OR on from 6:00 P.M. – 9:00 P.M.
Cheese and wine are a classic combination, but many cheeses taste jjust as good with beer or cider. Steve Jones, proprietor of the Portland- based Cheese Bar and Chizu (cheese served sushi- style), has been successfully matching cheeses with alcoholic beverages for more than two decades. In his upcoming book he shares his knowledge by introducing 75 different cheeses and pairing each with the beverage that brings out the best in both. Jones provides a treasure trove of delectable, often surprising pairings, as well as simple steps for successful experimentation. Don't miss out on an evening of mouth watering pairings Steve has prepared for your palate featuring the best from our region. Tickets for this event have historically sold out early, so don't wait – get yours today!