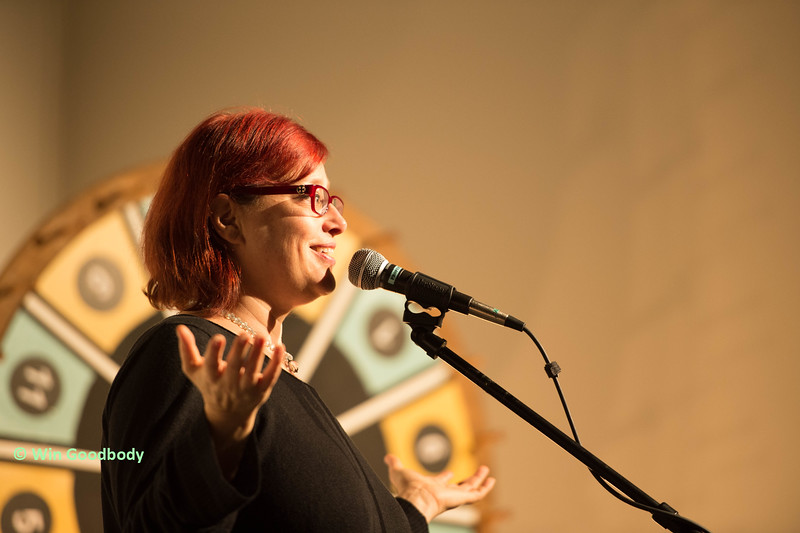 Back Fence PDX: RUSSIAN ROULETTE
Thu, May 16, 2019 at 7:30pm
Pre-sale tickets have ended or have sold out. But we have set aside tickets to be available at the venue as soon as door open @ 6:30. See you there!
Storytellers:
KIRSTEN KUPPENBENDER The Winner From Our March Show, Finalist in Portland's Funniest Person Competition, Founder of Lez Stand Up, Extreme Jigsaw Puzzler
KATIE NGUYEN Named one of the Portland Mercury's Geniuses of Comedy, Host of Earthquake Hurricane, Addicted to Using Q-tips in Ears
LINDSEY MURPHY AKA CRAZY AUNT LINDSEY Creator and Host of Science for Kids Series The Fab Lab, Named in Portland Business Journal's 40 Under 40 2019, Livestream Host of TEDxPortland, Moved to Portland With $.47 in Her Bank Account
BROOKS Civil Servant, Recovering Journalist, Founding Member of Feminist Comedy Collective That's What She Said, Community Members Tried to Ban Her Bat Mitzvah Speech
JENNA BOWERS AKA THE WAY WITCH Professional Witch, Voted Portland's Best Energy Healer, Writes Advice Column Ask A Witch, Doting Dog Mom, Terrible Liar
EMILY HEMSON Occasional Copywriter, Host of Party Time, Frequently Told Her Dog Looks Like Will Ferrell if Will Ferrell Were a Dog, Purse Candy Enthusiast
Hosted by B. FRAYN MASTERS & KISHA JARRETT
Music by DJ BOBBY D from XRAY.fm
ASL Interpretation by BLAKE WALES
DOORS 6:30PM ⎮ SHOW 7:30PM
$16-26 ADVANCE ⎮ $20 DOOR — Note: We will have walk-up tickets set aside for sale at the door. VIP ticket holders will receive $10 GC to Civic Taproom, two passes to Helium Comedy Club, two passes to The Siren Theater, two for one tickets to Front Porch Sessions Storytelling/Broke Gravy Improv coupon, tea and swag from The Jasmine Pearl, and specials from Popina and Skin by Marywynn. Plus have seats reserved on the main floor in the front rows until 5 mins before showtime.
10% of Tickets Proceeds go to OREGON FOOD BANK. In 2018 our audiences provided 2500 meals!!!
More about Back Fence PDX: RUSSIAN ROULETTE…
Each show begins with a full wheel of juicy story prompts. One of the 6 storytellers will be randomly drawn. They spin the wheel to decide the prompt for their story. They can play or pass. If they pass another teller can steal their prompt. Then the risky part…each storyteller has only 5 minutes to come up with a true 5-minute story based on that prompt! It's like we invented a new game called truth AND dare.
The audience votes for a winner at the end of the night who will receive over $250 of booty from our sponsors and partners including $50 from Skin by Marywynn, a Betsy and Iya $25 GC/pair of earrings, tickets to Helium Comedy Club, $20 to Powell's, a sexy lip treatment from Skin by Marywynn, $10 to Civic Taproom, a glass contained prize from New Deal distillery, tea from The Jasmine Pearl, two tickets to Portland Center Stage, a Finger Bang gift certificate, and bragging rights for life!
The winner also draws an audience winner to receive all of the above (minus the 50 bucks) PLUS $100 to Popina Swimwear and two VIP tickets to a RUSSIAN ROULETTE show!
*Storytellers subject to change without notice. Stories may contain explicit language and/or subject matter.