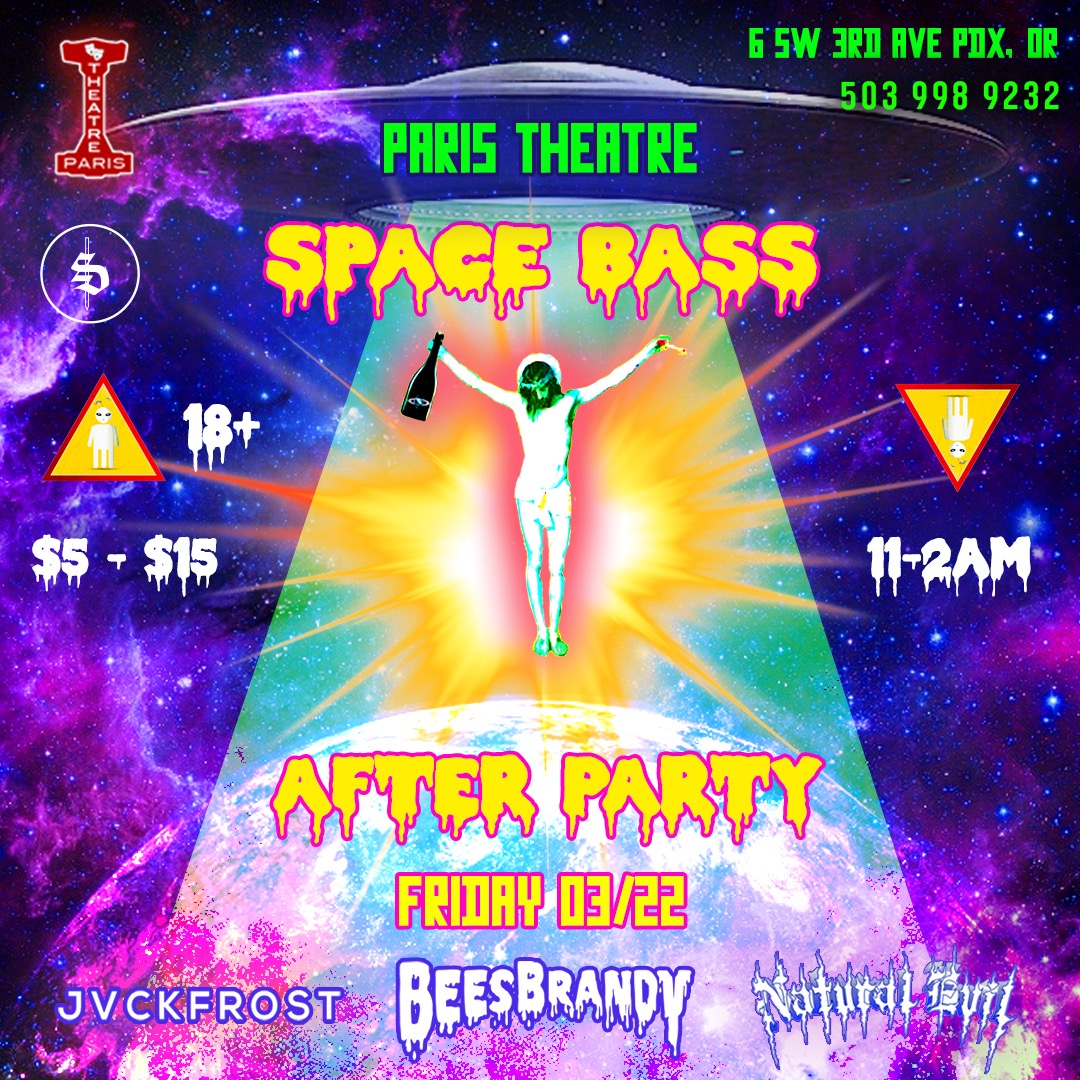 Wildlife Entertainment presents
Space Bass After-Party


Sponsored by Eye Clothing Co
Fri, Mar 22, 2019 at 11pm - Sat, Mar 23, 2019 at 2am
Wildlife Entertainment presents:
The UNOFFICIAL SPACE JESUS AFTER-PARTY
Headed to see the Freestyle-Bass Boss, Space Jesus, at the Roseland Theatre?! Well us too!
Join us afterwards just 3 blocks away, at the Paris Theatre, to keep the party going till 2am!
18+ to Dance // 21+ to Drink
$5 - $15
(Limited $5 tickets, buy online now to save time and money!)
Everyone is welcome at this event, except for those that would not welcome others.
- Main Stage Lineup -
Natural Evil - 1:00am - 2:00am
( SoundCloud.com/Natural_Evil )
Bees Brandy - 12:00am - 1:00am
( SoundCloud.com/BeesBrandy )
JVCKFROST - 11:00pm - 12:00am
( SoundCloud.com/AkaKhal )
- Patio Stage Lineup -
Local Support TBD
***Outside Patio is 21+***
Includes full bar, stage, projector, and heat lamps
***Disclaimer***
Space Jesus is not playing at this event. This is an after party for if you don't have plans after his Roseland Theatre show.
You must bring a valid state issued Drivers License, ID, or Passport to enter the venue.