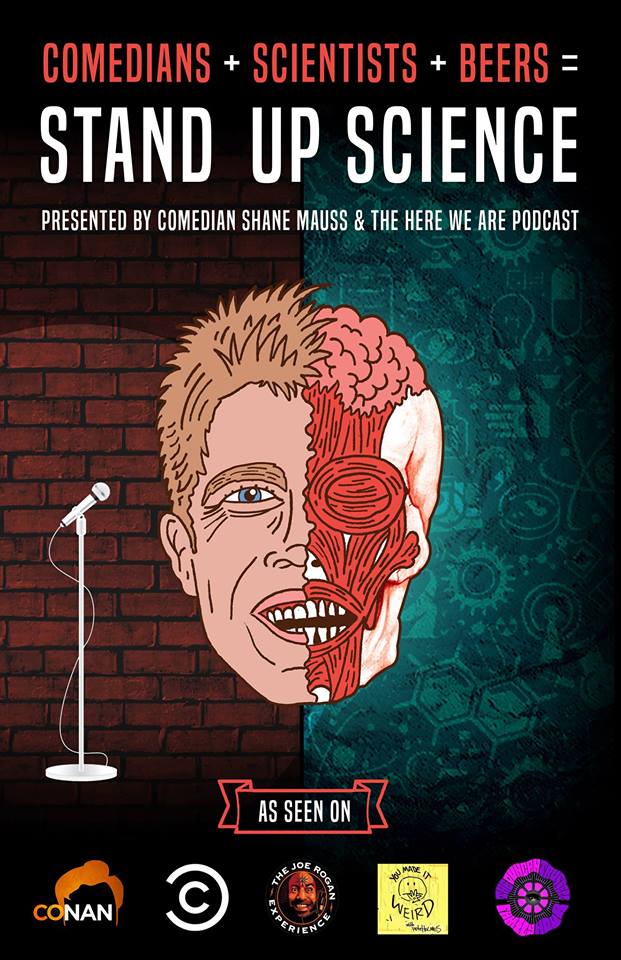 Shane Mauss and Stand Up Science
Sun, May 12 from 8pm - 10pm
Online ticketing ended at 6pm. Tickets available at the door for $20 starting at 7:30
STAND UP SCIENCE with SHANE MAUSS
Award-winning stand-up comedian and science podcast host Shane Mauss presents Stand Up
Science!
Learn and laugh as local scientists, comedians and other special guests join Shane to bring you a
one-of-a-kind show that is equal parts ahas and hahas
Shane Mauss leads two lives. In one life, he tours full-time as a stand-up comedian. Shane has
brought his unique blend of absurdist humor, thoughtful insights and storytelling to cities all
over the world, as well as TV spots on Conan, Kimmel, Comedy Central, Showtime, BBC, Epix
and more.
In his other life as the host of the podcast Here We Are, he's interviewed over 200 of the
world's leading academic experts about our most fascinating traits and behaviors while finding
the funny in the innermost workings of life. Each week Shane illuminates a new area of
research for the show's 50,000 loyal listeners, earning a 5-star rating on iTunes.
Special guests to be announced soon!
One night only!
$15 adv/ $20 doors
7:30 doors/ 8pm show
sirentheater.com