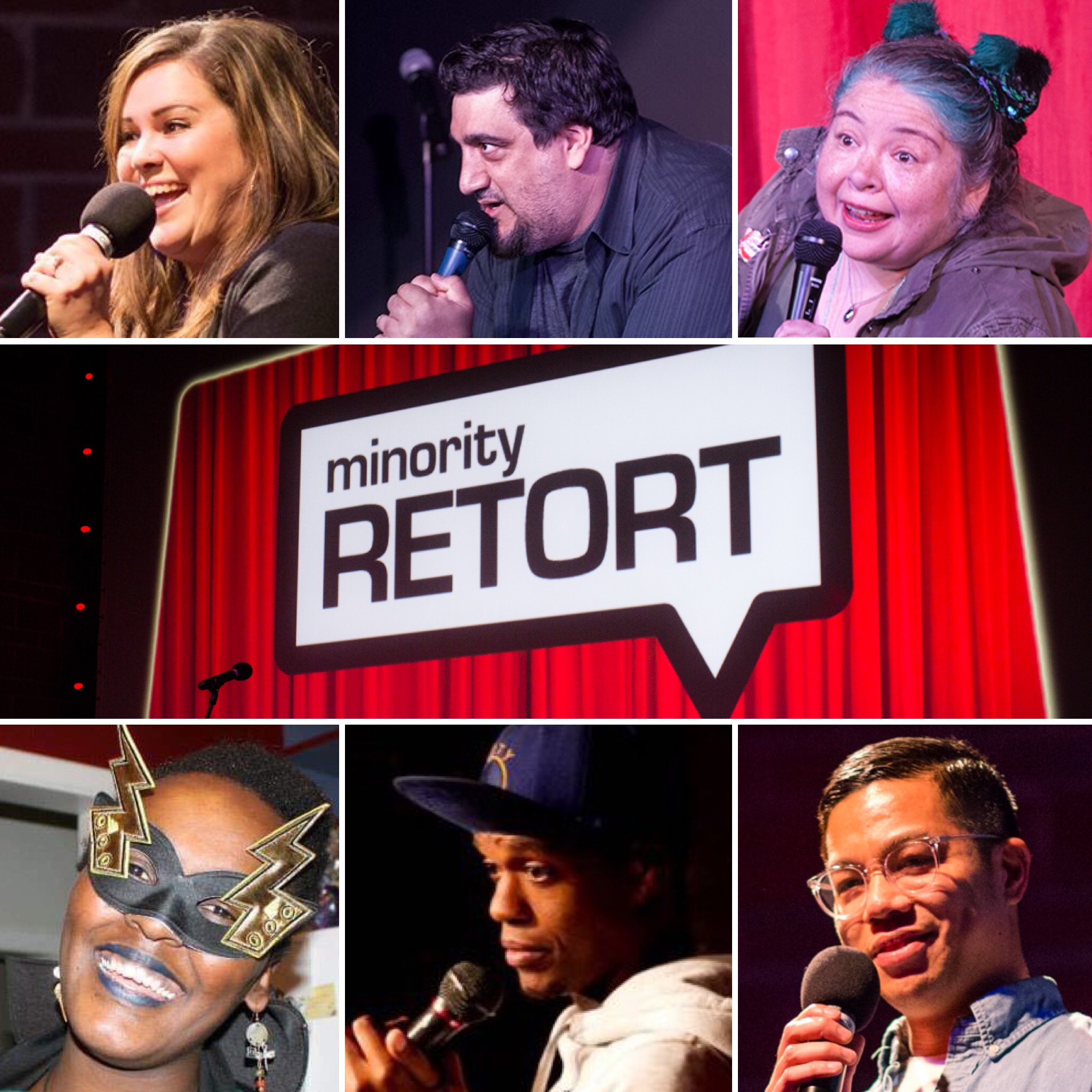 Minority Retort featuring Papp Johnson and Wilfred Padua
Sat, May 4 from 8pm - 10pm
Online ticketing ended at 6:30pm. Tickets available at the door for $15 starting at 7:30
Minority Retort presents: Papp Johnson & Wilfred Padua!
On Saturday, May 4th at 8:00pm, Minority Retort, Portland's premier stand-up comedy showcase featuring comedians of color, and The Siren Theater are proud to present, Papp Johnson and Wilfred Padua!
Oakland native Papp Johnson offers audiences thoughtful stupidity that will make you feel bad for laughing at his observations that are politically incorrect, but right on the money. His deep voice and monotone delivery sucks in the crowd and leaves them hanging onto every word. Papp is the co-host of two popular LA comedy showcases, Blame Social Media and the Tuskegee Jokemen, and he's also performed in the NW Black Comedy Festival and the Treefort Comedy Festival.
Now residing in LA, Wilfred Padua is one of the funniest comics the NW has produced in recent years. In addition to performing on Minority Retort numerous times, Wilfred has performed at Bumbershoot, the Bridgetown Comedy Festival, the Boring Time Comedy Festival and the Summer Meltdown Music Festival.
Joining Papp and Wilfred on the lineup will be guest co-host James Barela (Sincerity is Gross), Minority Retort favorite Kate Aguilar and Olympia's Khadija Hassan!
Minority Retort is hosted and produced by Jason Lamb (XRAYFM radio, Portland Podcast Festival) and Julia Ramos (All Jane Comedy Festival).
About Minority Retort:
Minority Retort has become one of Portland's most popular and critically acclaimed comedy shows. Hosted and produced by Jason Lamb (XRAYFM radio, Portland Podcast Festival), Julia Ramos (All Jane Comedy Festival) and some of the finest comedic talent in the NW, the show's goal is to provide comedians of color with a platform to speak their minds and share their unique perspectives, as well as reach the diverse comedy audience that exists within the so-called "whitest city in America".
National touring comedians Baron Vaughn (Netflix's Grace & Frankie), Nico Santos (NBC's Superstore), Dulce Sloan, Ahmed Bharoocha, Dino Archie, Yedoye Travis, Marcella Arguello, David Gborie and Maggie Maye have performed on the show, as well as many POC comics frequently featured in Portland's Bridgetown Comedy Festival: Curtis Cook, Bri Pruett, El Sanchez, Adam Pasi and Nathan Brannon. Minority Retort is also a part of XRAY.FM's morning show Fridays at 8:40am."
7:30 doors/ 8pm show
$12 adv/ $15 doors
sirentheater.com