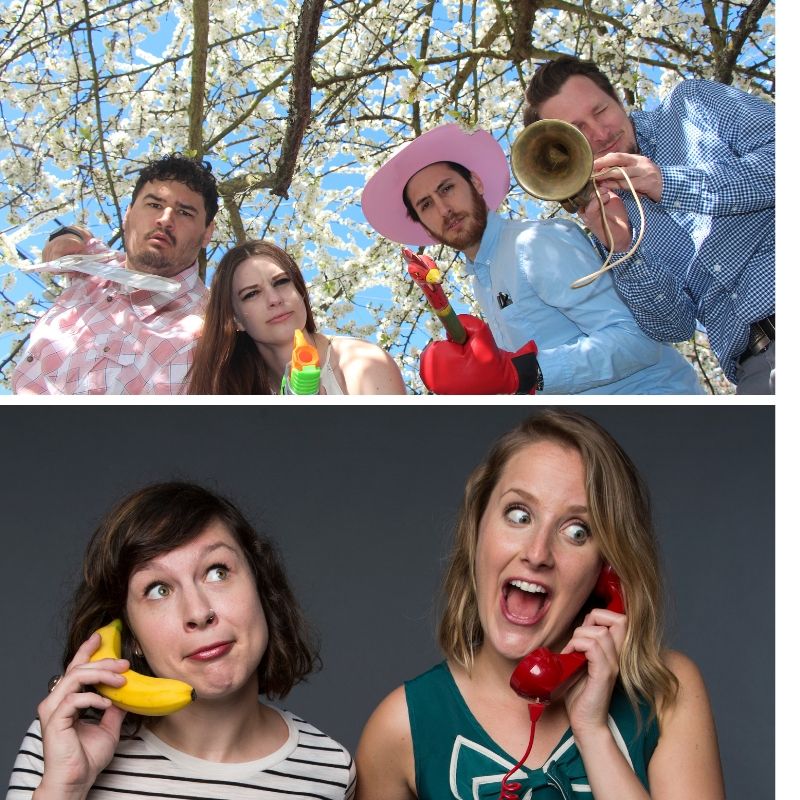 Portland Sketch Comedy Festival: Maple Daddies (SEA) & Pure and Weary (LAX)
Thu, Jul 11, 2019 from 7pm - 9:15pm
The Portland Sketch Comedy Festival opens with two hilarious troupes!
One ticket gets you into both shows! See one or both!
7:00 pm
The Maple Daddies from Seattle
Headlined Sketch Month at the Pocket Theatre Seattle 2017 & 2018, headlined Seattle Sketchfest 2017 & 2018 (plus Best of the Fest), winners of 2017 Fund Fight at Annex Theatre Seattle and hosted 4:20ish: A Night of Comedy, Charity and Weed.
Facebook : https://www.facebook.com/MapleDaddies/ Instagram: @mapledaddies Twitter: @mapledaddies
8:00
Pure and Weary from Los Angeles
Pure & Weary have performed in Chicago at the Second City Beat Lounge , The Annoyance Theatre , Stage 773 , and in Los Angeles at Second City Hollywood, iO West ) and the Comedy Central Stage . They've written and performed their own shows(Wing Women 2015, Nerd Alert 2014, Roaring in our 20s 2017, and The Monster Show 2018) as well as Variety Shows (Feminists Gone Wild and Based on A True Titty: A Breast Cancer Benefit) at multiple venues.