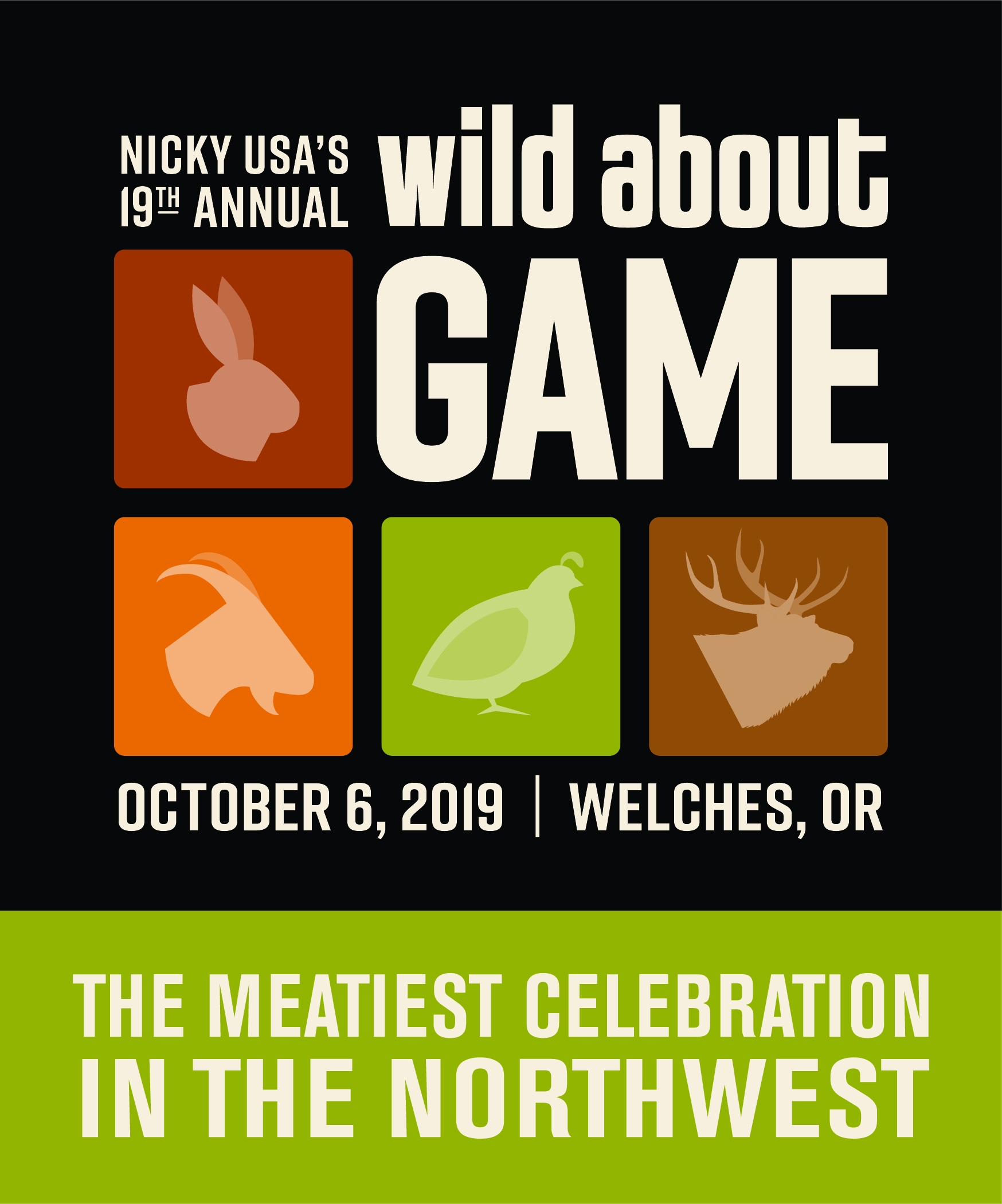 Nicky USA's 19th Annual Wild About Game
Sun, Oct 6, 2019 at 11:30am
Join us for the meatiest celebration in the Northwest. Nicky USA's 19th annual Wild About Game celebrates the farmers, ranchers, butchers, and purveyors of specialty game & high quality meats, and the chefs that cook with their bounty. The event centers around the friendly, but fiercely competitive Carter Cutlery Game Cooking Competittion between some of Portand and Seattle's best chefs.
This year we are honored to feature the following chefs:
Logan Cox - Restaurant Homer, Seattle
Matthew Jarrell - Imperial, Portland
Diane Lam - Revelry, Portland
Mitch Mayers - Sawyer, Seattle
David Mitchell - Cedarbrook Lodge, Seattle
Maximillian Petty - Eden Hill, Seattle
BJ Smith - Delores, Portland
AJ Voytko - Terrane, Portland
Also featured is our San Pellegrino Artisan Marketplace with a taste of the great products we offer at Nicky USA and some of our favorite Northwest food & beverage artisans and the El Tesoro Cocktail Competition featuring four top Portland bartenders. Attended by hundreds of the Northwest's leading food industry purveyors, chefs, and restauratuers, this event is the chance for the serious food enthusiast to rub shoulders with the decision & taste makers that influence the dining scene in our region. Come hungry, leave filled with great memories and the best bites and sips from our backyard and beyond.