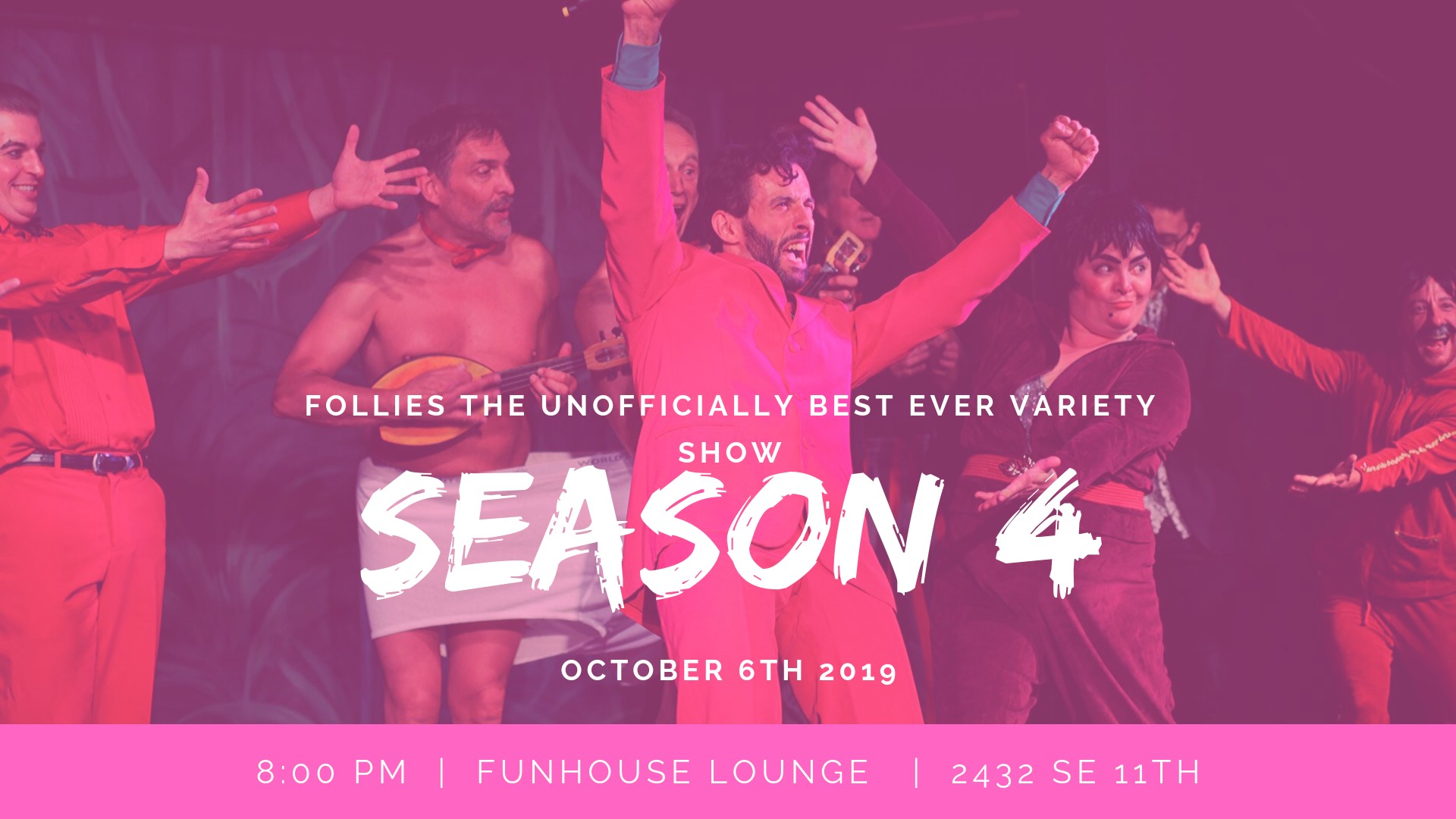 Follies The Unofficially Best Ever Variety Show
Three pigs sing and dance a tribute to Lady Gaga. Two egotistical clowns get tangled in a ribbon dance. One gothic drag queen gets the whole audience lip syncing. Whatever it is, you'll laugh until your face hurts.
We're back with Season Number 4 presenting to you :
The Amazing Bubble Man , David Cantor and Amica Hunter from the award winning company "A Little Bit Off" , Summer Olson, Ari Lee Rapkin , Emily Newton, Jeff Desautels, Brandon Lawrence and Stefano Iaboni
Follies is Portland's premiere physical comedy showcase, currently in its fourth season at the Funhouse Lounge. The show is curated and hosted by Italian-born, international performer Stefano Iaboni. Follies says "ciao" to traditional stand-up and improv, and highlights instead the richly diverse, artistic, and hilarious world of physical comedy.