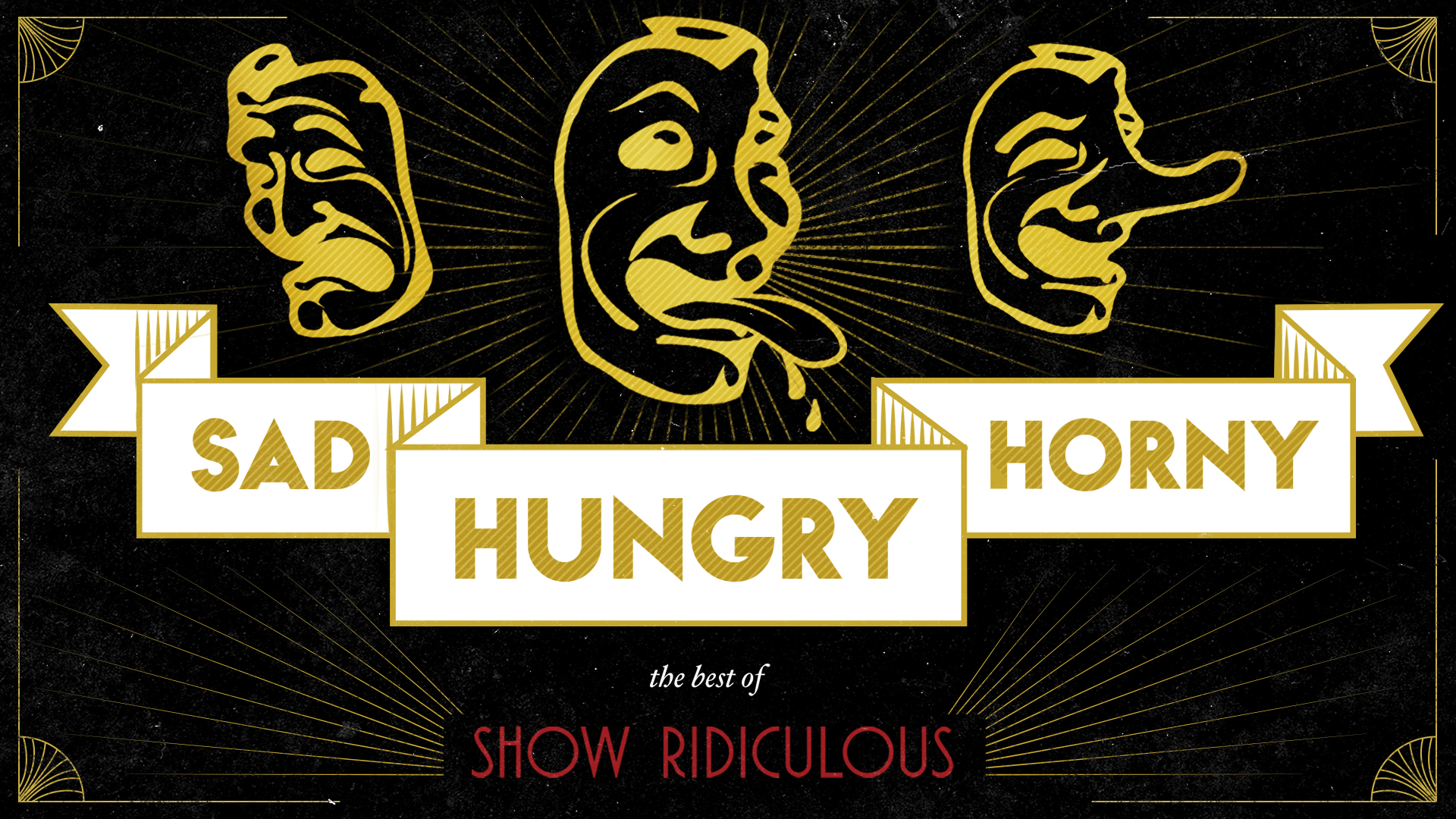 Show Ridiculous
Sat, Sep 21, 2019 at 7:30pm
Gender-neutral bathrooms
All ages
ADA Accessible
Beer/Wine/Cider
Snack Bar
LGBTQIA-friendly
The year is 2841, and the concept of "comedy" has been dead for more than eight centuries. Join us for an academic look back at the history of Show Ridiculous, a sketch comedy team (and former cable access TV show) in Portland, Oregon, that changed comedy forever. Show Ridiculous' body of work can be summed up in three words:
Sad. Hungry. Horny.
Featuring revived original sketches and videos (re-written and reimagined) by Michael Zimmer (Papa? Improv Comedy), Michael Knackstedt (Kickstand Comedy, Sweathogs 2018), Katie Kester (Dear Diary, UCB NY), Paris Hyun (Cut and Run, Dear Diary), Tony Ruffalo (Papa? Improv Comedy), Emily Shankman (Sweathogs 2019), Dana West (Queenhat Improv), and Alex Beeken (Friends with Formats Podcast).
7pm Door / 7:30 Show / $10 Tickets Presale and at the Door
Part of Kickstand Comedy's mission is to eliminate barriers from comedy - a portion of seats at every Kickstand show are pay-what-you-want.