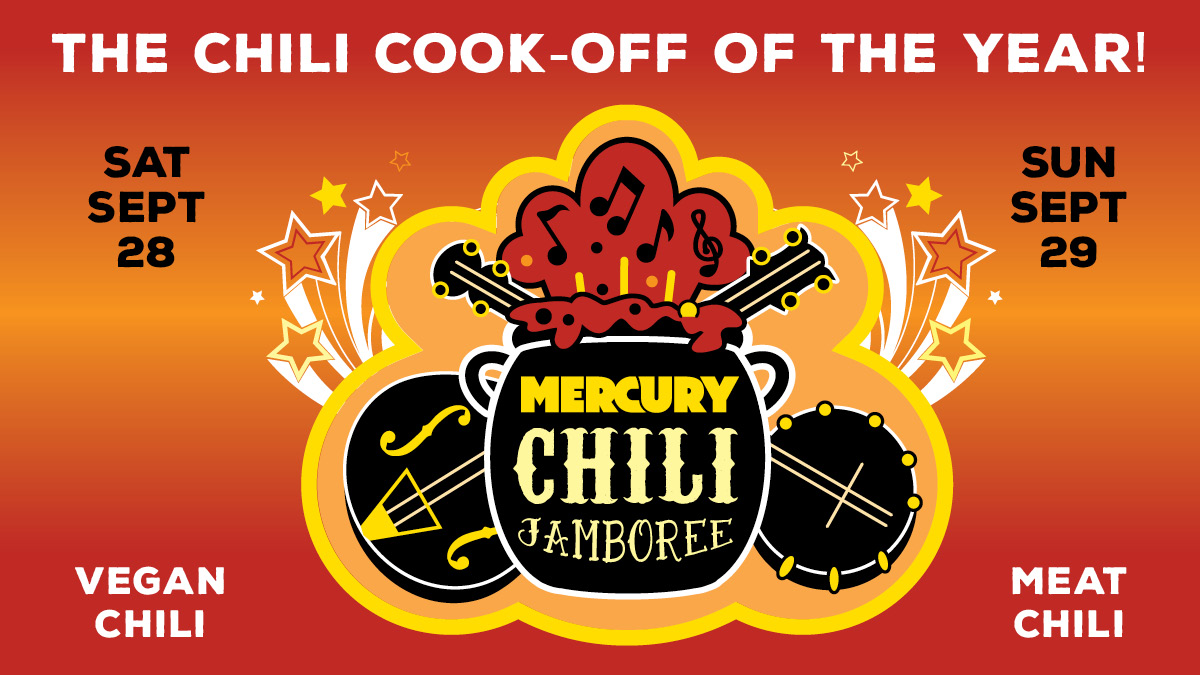 The Portland Mercury's Chili Jamboree!
September 28th and 29th, 12pm both days
On Saturday, September 28 and Sunday, September 29 the Portland Mercury will team up with The Landmark Saloon, Pono Brewing, Jim Beam, Rainier Beer, and Corfini Gourmet to bring you the 6th edition of our CHILI JAMBOREE! Together we're bringing you spicy, savory, slow-cooked chili from Portland's best chefs, as well as boot-scootin' country music for a party your mouth and ears will never forget. This year we've extended the Jam to TWO DAYS so we can include our vegan friends with a vegan chili cook-off of their very own! Taste 'em all, and then vote for the chili champ, who will be awarded the highly coveted Chili Belt. There's also beer and cocktails, making this Chili Jamboree the most delicious event of the year!
Saturday September 28, sample Vegan Chilis from:
Ryan Day & Dalles Nelson (Podnah's Pit Barbecue / Wayfinder)
Eric Gitenstein (MF Tasty)
Christopher Lewandowski (Tough Luck)
Jacob McCollam (Midpoint Food & Drink)
Jesse Moore & Angel Gomez (Modern Times)
Ryan Ostler & Kat Zacher (Communion Bakehouse)
Johnny Ricci (Dot's Cafe)
Brent Richford (Taqueria Nueve)
Elijah "The Kid" Rivers (iL Solito)
Madison Wolff & MacKenzie DeVito (No Bones Beach Club)
With musical guests Countryside Ride!
Sunday September 29, Sample Meat Chilis from:
Emory Brun (Backyard Social)
Ryan Day & Dalles Nelson (Podnah's Pit Barbecue / Wayfinder Beer)
Carlo Lamagna (Magna Kusina)
Melissa McMillian (Sammich PDX/ Pastrami Zombie)
Anton Pace (Leroy's Familiar Vittles)
Johnny Ricci (Dot's Cafe)
Sharon Sanctucci (Russell St BBQ)
Sarah Schneider (The Nightwood)
Thomas Dunkin (The Waiting Room)
Matthew Sigler (Il Solito)
With musical guests Mike Coykendall and William Surly!