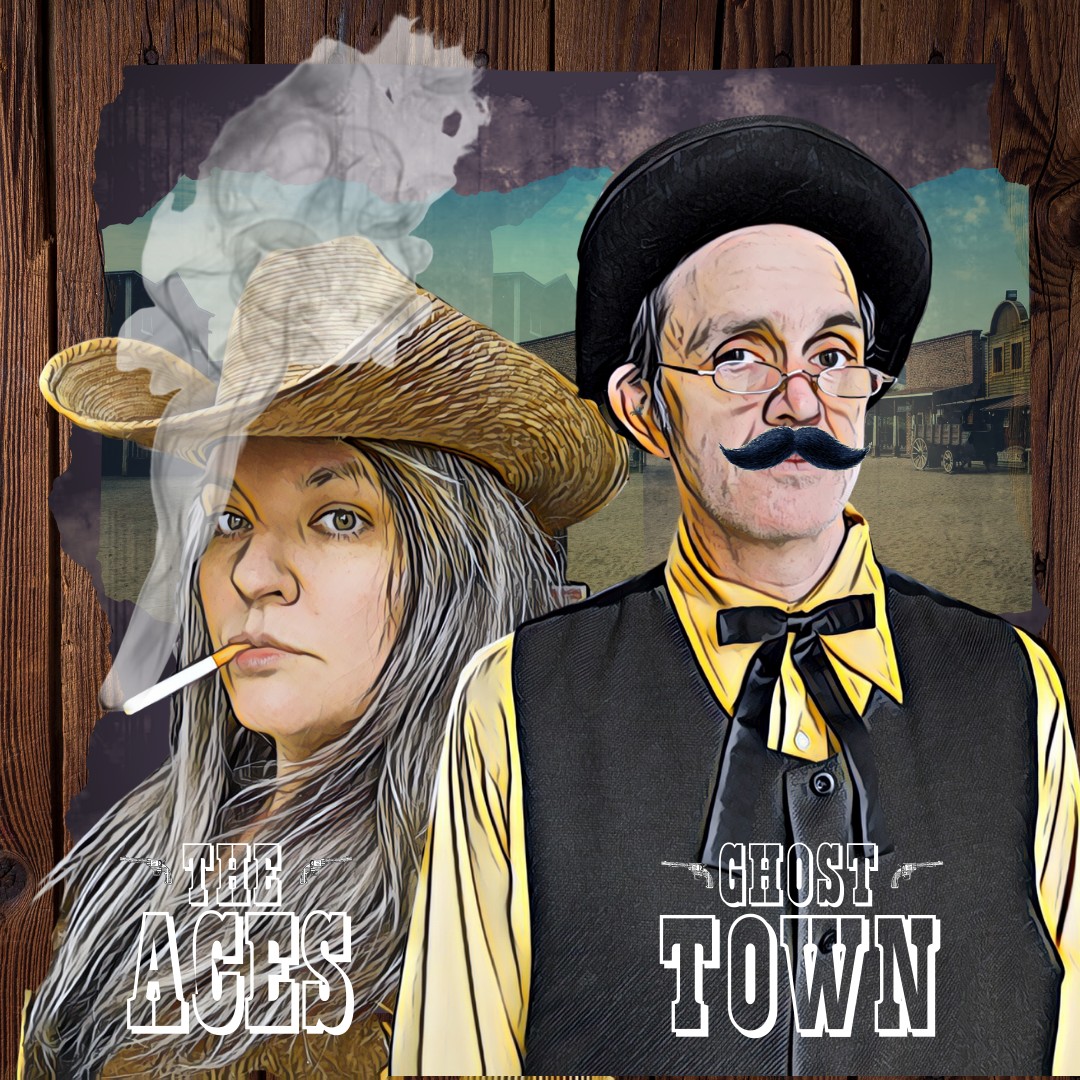 The Aces present Ghost Town


a brand new sketch comedy show
Fri, Feb 14 from 8pm - 9:30pm
Advanced online ticketing ended at 6:30. Tickets available at the door starting at 7:30.
The Aces- "one of Portland's freshest and funniest comedy resources" (Portland Mercury) are back with their ninth brand new sketch comedy show:
GHOST TOWN
The Aces have been writing and performing together since 2011 and are known for their unique brand of sketch comedy that is smart, fresh and surprising. AND THIS SHOW WON'T DISAPPOINT! GHOST TOWN will leave you feeling like you just won an old west gun fight. The Aces aren't afraid to do what it takes to entertain you and to make you feel things, so get ready for potential tears.
Will we like it? If you like things, then yes. Will there be a petting zoo? Perhaps.
The Aces are made up of comedy vets Michael Fetters and Shelley McLendon. You've seen Michael on Grimm, Portlandia, in Cake's Moustache Man video, and in the movie Wild. You've seen Shelley running around The Siren Theater 'cuz she owns the place, but you've also seen her in Road House: The Play, A Nightmare on Elm Stree The Play, The Siren Theater Improv Giants, and more! You've seen The Aces together in the Portland Mercury's Undisputable Geniuses of Comedy show, in The Chicago Sketchfest, at Portland Center Stage, at The Milagro, and of course, The Siren Theater.
Fridays and Saturdays
February 14-March 7
7:30 doors/ 8:00 show
$15 adv/ $20 door
sirentheater.com