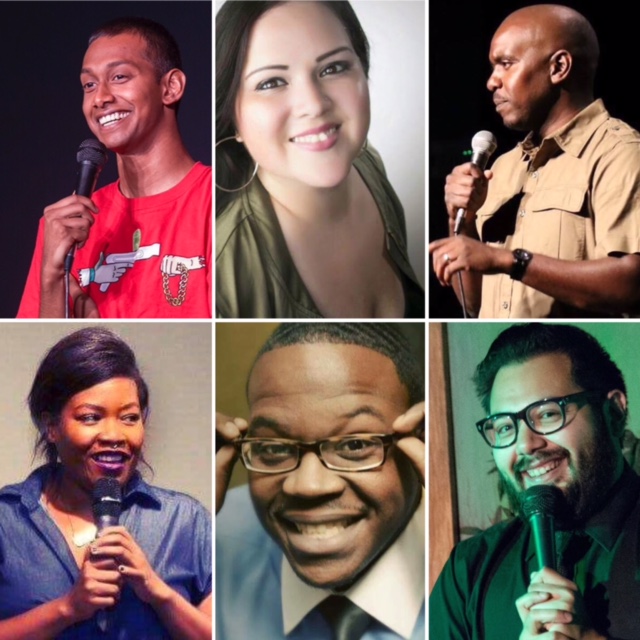 Minority Retort Stand Up Comedy!
Sat, Oct 14, 2017 from 8pm - 10pm
Saturday

, October 14
th
at

8pm
,
Minority
Retort, Portland's premier stand-up comedy showcase featuring comedians of color, returns to
The Siren Theater with another great lineup!
This month featuring: David
Mascorro (Bridgetown Comedy Festival)
and Is
a
ac Pendergrass (Portland Mercury's Undisputable Geniuses of Comedy), Lance Edward (Portland's Funniest Contest semi-finalist) and Seattle's Alyssa Yeoman (Bumbershoot) and special guests!
Minority Retort is
hosted by Jason Lamb
(XRAYFM)
, Julia Ramos
(All Jane Comedy Festival)
and Neeraj Srinivasan (Out of Bounds Comedy Festival)
.
About Minority Retort
Minority Retort has become one of Portland's most popular and critically acclaimed comedy shows. Hosted and produced by Jason Lamb, Julia Ramos and Neeraj Srinivasan, the show's goal is to provide comedians of color with a platform to speak their minds and share their unique perspectives, as well as reach the diverse comedy audience that exists within the so-called "whitest city in America".
National touring comedians Baron Vaughn (Netflix's Grace & Frankie), Nico Santos (NBC's Superstore), Dulce Sloan, Ahmed Bharoocha, Marcella Arguello, David Gborie and Maggie Maye have performed on the show, as well as many comics frequently featured in Portland's Bridgetown Comedy Festival: Curtis Cook, Bri Pruett, El Sanchez, Adam Pasi, David Mascorro, Katie Nguyen and Nathan Brannon. Minority Retort is also a part of XRAY FM's morning show Fridays at 8:40am. For more info, visit Minority Retort on Facebook or on Twitter at @iMinorityRetort."