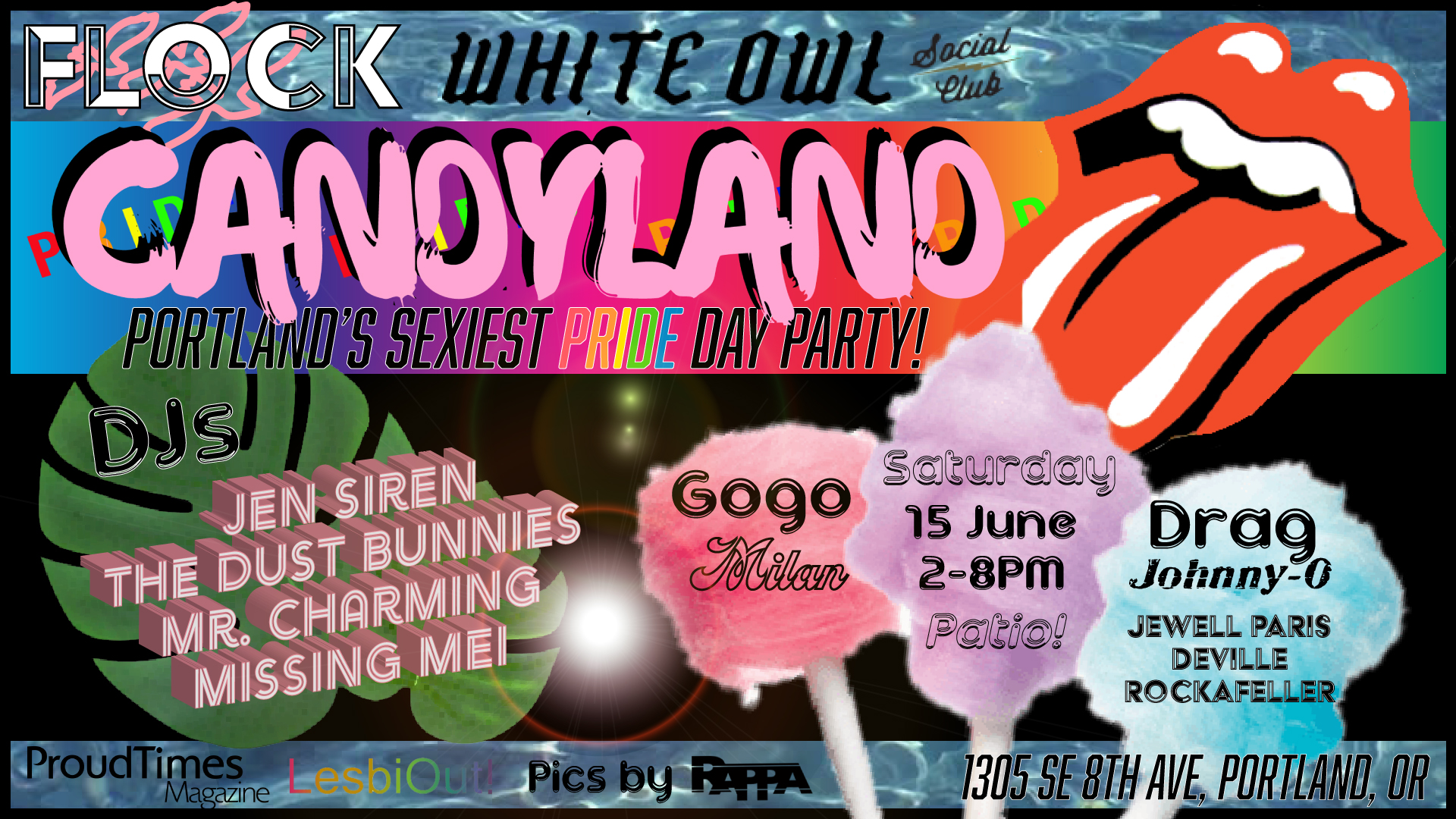 Flock: Candyland ~ Pride Day Party!
Pride is coming up!! Come out to LesbiOut's Flock - our 2nd annual Portland's Sexiest Pride Party .. during the day this time!! This will be a luscious day party at PDX's hottest summer venue. Flock to the White Owl to dance to an all queer and female DJ lineup on the patio and celebrate PRIDE!🏳️‍🌈
DJ's:
🍬The Dust Bunnies
🍬Jen Roberton
🍬Missing Mei
🍬Mr. Charming
Gogo!
🍬Milan
More to be announced!
🌈🌈🌈🌈🌈💦💦💦💦