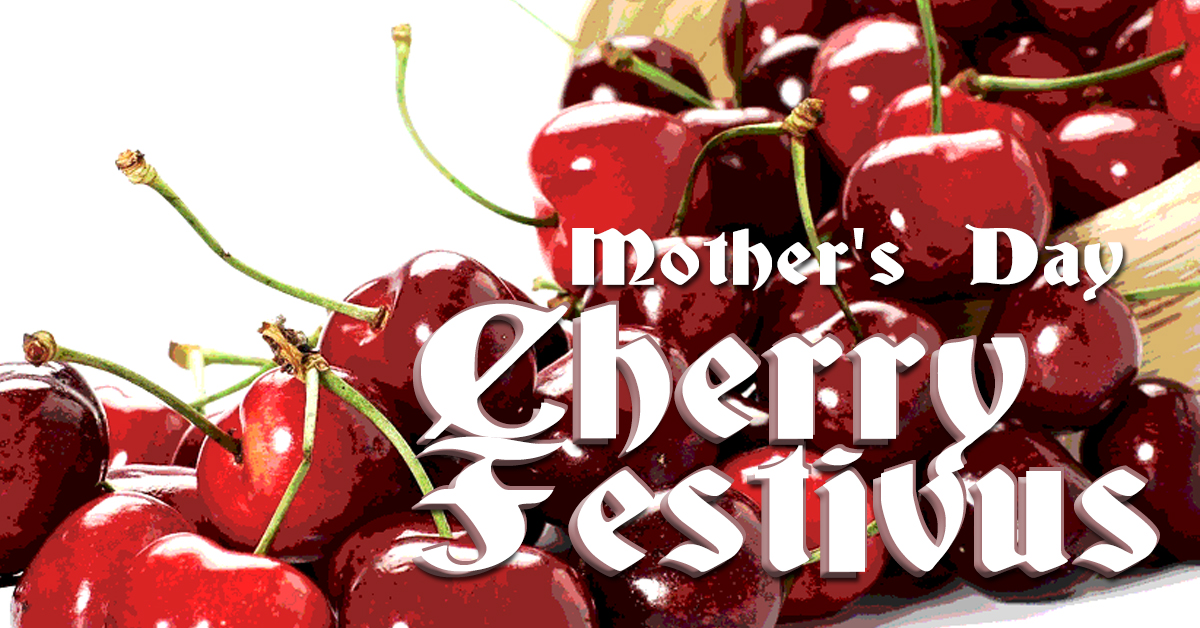 Cherry Festivus - Mother's Day Cherry Beer Fest
Sun, May 12, 2019 from 12pm - 10pm
Cherry Festivus - a celebration of cherry beers and chocolate will be held on Mother's Day May 12th at Saraveza and the Bad Habit Room and tickets are only $10. The 2019 Cherry Festivus features an exciting lineup of beers (and cider) with cherries in a variety of styles from sour Kriek's to dark Imperial Stouts, tart wheat beers and strong Belgian Quads. In addition to all the libations, Saraveza will feature bars from Woodblock Chocolate and food and dessert specials.
The Portland Cherry Festivus was previously held at Bazi Bierbrasserie off of Hawthorne Boulevard in 2016 and 2017 and took 2018 off when Bazi was sold. After it's one year absence, Cherry Festivus expands the lineup with draft beers at Saraveza, a bottle bar outside the tavern and even more taps opening up in the adjacent Bad Habit Room at 3pm. Tickets will be available at the door for $10 which includes a collectible branded glass and 2 drink tickets, but if you purchase in advance you get 3 drink tickets and are guaranteed a glass. For $15 secure a glass, 3 drink tickets and a bar of Woodblock Chocolate! Additional drink tickets will be $2.
The Portland Cherry Festivus makes a great excuse to get out on your own, with friends or your mothers to discover amazing beer and cider.
2019 Cherry Festivus Taplist:
Alesong Brewing & Blending: Kriek
Backwoods Brewing: Flanders Red
Block 15 Brewing: Kriek
Cascade Brewing: Primordial Noir
Brouwerij Verhaeghe: Duchesse Cherry
Dwinell Country Ales: Lookie Loo
Everybody's Brewing: Cherry Sour
Great Divide Brewing: Chocolate Cherry Yeti
Matchless Brewing: Cherry Master Blend
Oakshire Brewing: Lambert Cherry
pFriem Family Brewers: Kriek
Baird & Dewar: Sour Cherry Kriek Cider
Three Magnets Brewing: The Cherry
Urban Family Brewing: Cardinal Horizon
Culmination Brewing: Kriek Mythology
De Garde Brewing: Kriek
Ecliptic Brewing: 2016 Rastaban
Ex Novo Brewing: The Cherry Tree
Freehand Brewery: Kriek
Little Beast Brewing: Dutchy
Logsdon Farmhoue Ales: Kriek Vier
Oregon City Brewing: Coming to Fruition: Cherry
Upright Brewing: Heart's Beat
Wolves & People Farmhouse Brewery: Cherry Sebastian
---
Saraveza's awesome kitchen has put together some tasty sounding food specials for Cherry Festivus.
Food Specials:
Cherry Brat w/ fennel slaw, cherry moustarda, brioche bun – $11
French Macaroon w/ pistachio cherry filling – $4
Chocolate Chip Ice Cream Sandwich w/ CherryIce Cream Filling – $4
Cheesecake w/ cherry topping – $4
Cherry Festivus tickets are only $10 at the door or advanced and $15 for a chocolate bar and extra tickets. Tickets available here.
2019 Cherry Festivus – Sunday, May 12th Noon – 10pm
Saraveza, 1004 N Killingsworth St, Portland, OR 97217