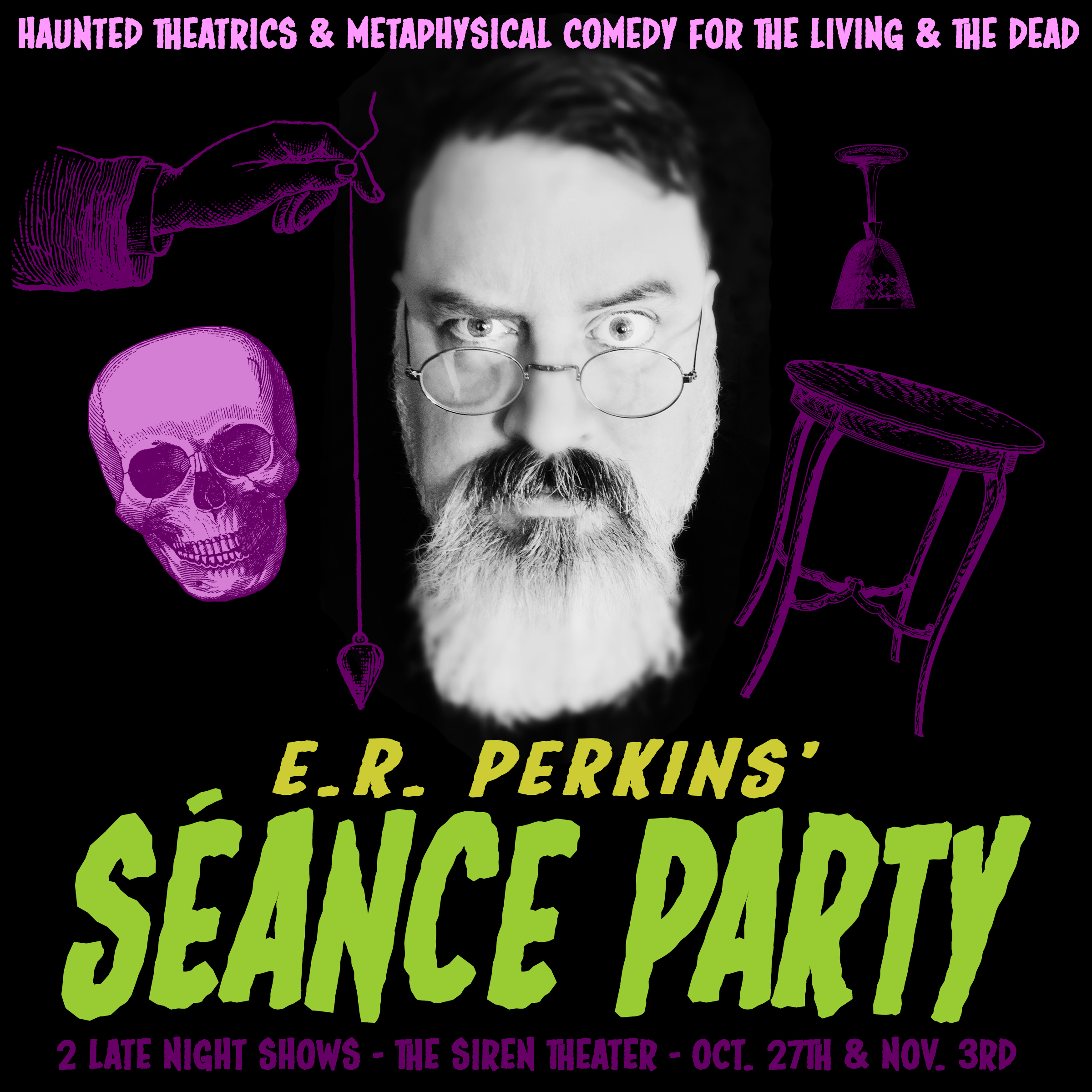 E.R. Perkins' Seance Party
Fri, Nov 3, 2017 from 10:30pm - 11:30pm
"We are departing for Dream-Land, now…"

Join E.R. Perkins for an elegant evening of ghostly prose and pleasing terrors. Perkins, the paranoid paranaturalist, will present an antiquated excursion into the bizarre world of séance history, haunted artifacts and dark comedy for your late-night amusement.
An unbridled homage to the heyday of spiritualism parlour parties,
E.R. Perkins' Séance Party
is an interactive theatrical experience full of strange ceremony and genuine spirit contact. It is an unconventional evening of dread and delight
crafted
for all
adults, living or dead.
NOT APPROPRIATE FOR CHILDREN
2 Nights Only!