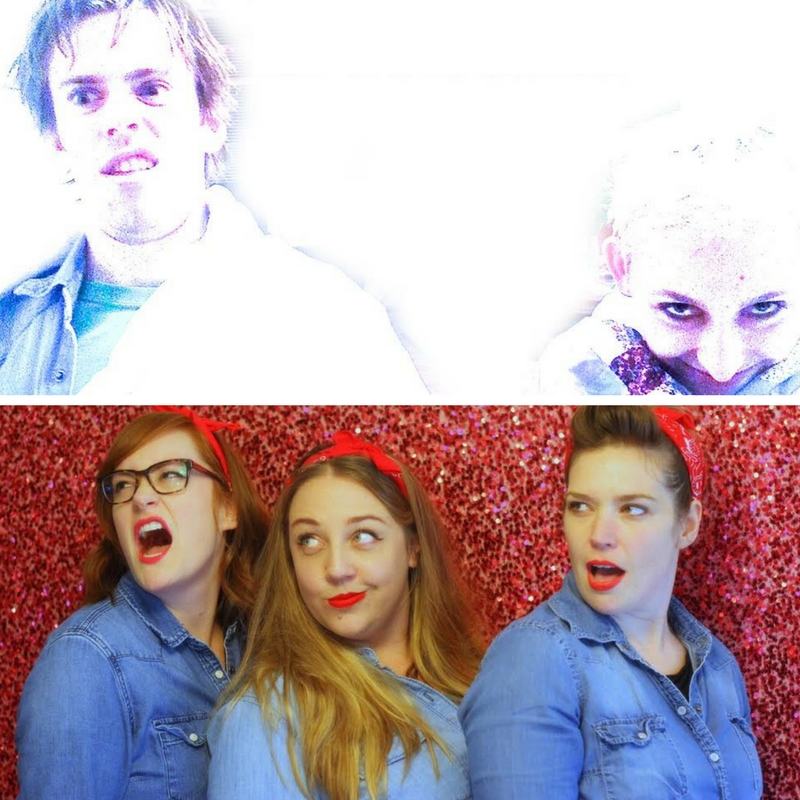 The sketch comedy of two of Seattle's favorite sketch troupes
Day Job + Smat!
Sat, Nov 18, 2017 from 8pm - 10pm
Seattle's Smat & Day Job at The Siren Theater!
One night only.
Portland fell in love with these two sketch troupes at the 2017 Portland Sketch Comedy Festival, and they are both returning for one amazing show!
Day Job is an all-female sketch comedy group that has been making audiences pee just a little bit in their pants since 2014. They've weirded audiences out at local Seattle venues like The Comedy Underground, Annex Theatre, the Comedy Nest, and many more! They've had the pleasure of performing at the Chicago Women's Funny Festival, Portland Sketchfest, the Macefield Music Festival, and they've headlined Seattle Sketchfest 3 years in a row, where they were named "Favorite Local Performer" in 2016. City Arts Magazine says: "Three year-old Seattle sketch trio Day Job packs unhinged pathos and razor sharp intelligence into a deceptively familiar package. Goofy novelty songs double as unapologetic feminist anthems; well-choreographed dance numbers come out of nowhere. Bits are breathlessly packed with solid jokes, many dark and incisive. Halfway through their act I realized I had no clue what would happen next."
Smat-Your least favorite comedy duo has been called "a Dadaist fever dream interpretation of comedy." The two have performed in Bumbershoot, Chicago Sketchfest, Vancouver Sketchfest, LA Improv Fest, Sketchfest Seattle, Canadian International Fringe Festival, Improlympia, and Seattle International Dance Festival.
One night only. $10 adv/ $15 door
sirentheater.com