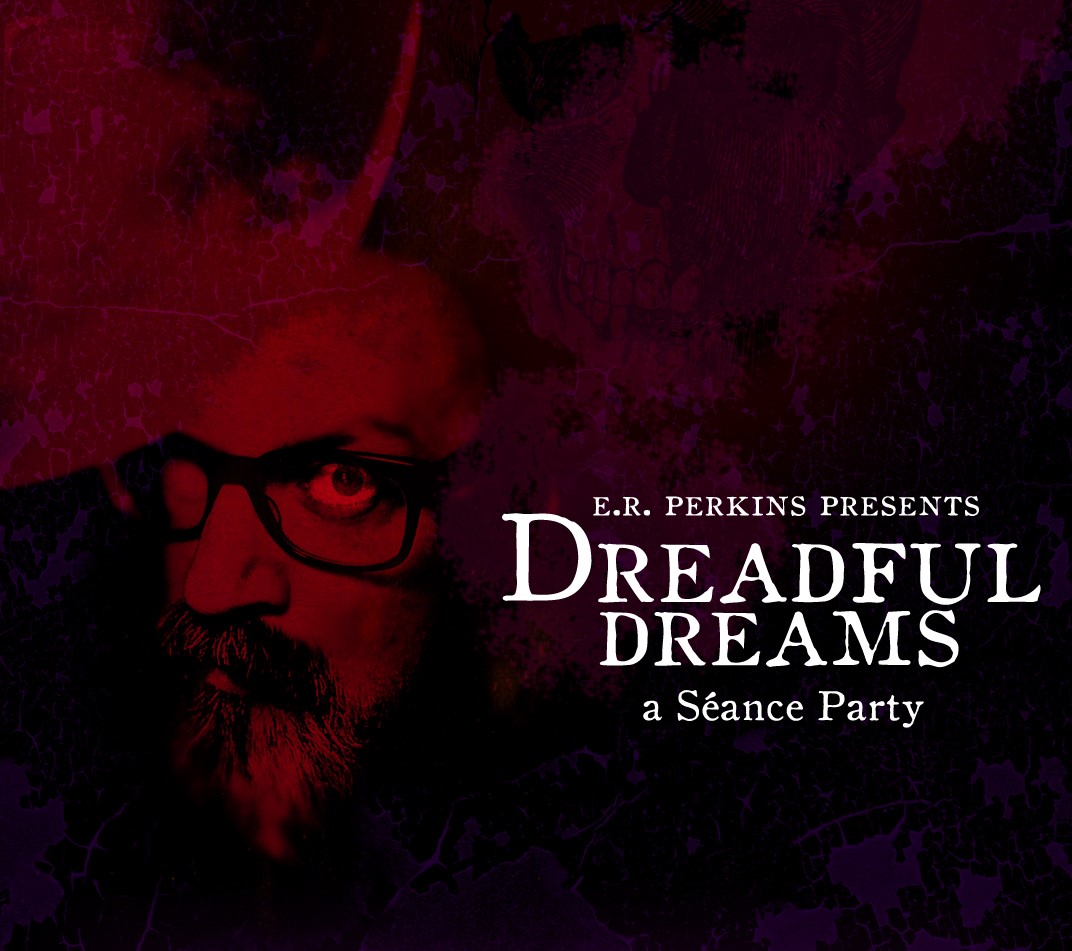 E.R. Perkins presents
Dreadful Dreams: A seance party
Sat, Oct 19, 2019 at 10:30pm
There were moments when I laughed my ass of , when I was mystified, and—most
importantly—when I was creeped the f*ck out." - The Portland Mercury

E.R. Perkins returns from beyond with his latest Séance Party, DREADFUL DREAMS.

Ascend the dreadful stairs into dreamland with your party host and paranaturalist, Mr. Perkins. He will provide, for his exclusive guests, an interactive theatrical experience full of strange ceremony, metaphysical comedy, and genuine attempts at spirit contact. Participation is essential.

DREADFUL DREAMS is an unconventional night of dread and delight full of ghostly prose, séance exercise, and deeply haunted history. Due to the dismaying themes explored, and the artifacts employed, it is intended for mature audiences only. And be warned, not all the guests in attendance have been invited.

This year, in order to provide an atmosphere more conducive to manifestation, tickets will be strictly limited to 50 seats per show.
An elegant soiree amongst the spirits awaits you.

October 11, 12, 19, 25, & 26
The Siren Theater

Doors at 10pm
Séance Party begins at 10:30 sharp
$15 advance
$20 at the door
Evening attire is encouraged.

www.theseanceparty.com